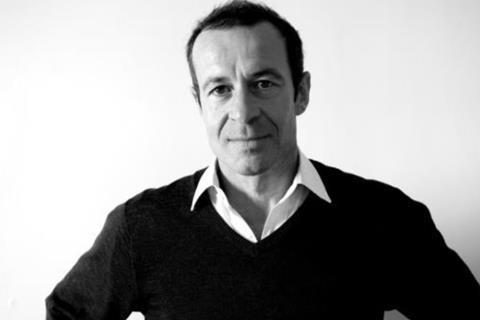 French producer Eric Névé, whose varied credits included Jan Kounen's Dobermann, Cannes Un Certain Regard title La Pirogue, and Italian organised crime thriller Suburra, has died at the age of 57.
Paris-based international sales company Indie Sales, which Névé co-founded with Nicolas Eschbach in 2013, put out a statement on Tuesday (23) announcing the producer's sudden and unexpected death on July 21.
Having graduated in business finance from France's Sciences Po and Paris-Dauphine universities, Névé got into cinema working for historic film company UGC, state broadcaster film arm France 3 Cinéma, and private investment film funds La Sofica Sofinergie and Cofiloisirs.
He founded his own production company La Chauve-Souris in 1995. Its first production, Jan Kounen's 1997 crime thriller Dobermann, immediately raised Névé's international profile after Miramax acquired the film – starring Vincent Cassel and Monica Bellucci – for the US for around $1m following a market presentation in Cannes, for release via its Dimension label.
Other films under the La Chauve-Souris banner included Graham Guit's Shooting Stars, Frédéric Schoendoerffer's Crime Scenes, Olivier Dahan's fantasy drama Le Petit Poucet, followed by his 2002 drama Ghost River, and Jean-Paul Salomé's Second World War drama Female Agents.
In recent years, Névé also got involved in developing cinema in Western Africa, particularly in Senegal, through his Dakar-based company Astou Films, which produced Moussa Touré's La Pirogue, which premiered in Cannes Un Certain Regard in 2012, and Daouda Coulibaly's Wùlu.
As part of his work in the region, he created the Francophone branch of French cinema export body Unifrance in 2013, for French-speaking filmmakers and producers hailing from outside France.
One of his final ventures was the launch of international sales and co-production company Indie Sales with TFI sales veteran Eschbach in 2013.
Over the next six years, it would build up a sales catalogue of some 60 titles including Claude Barras's My Life As A Courgette, Justine Triet's Victoria, Emmanuelle Mouret's Lady J (Mademoiselle de Joncquières), and Sameh Zoabi's Tel Aviv On Fire.
The company's involvement as a co-producer on Italian director Stefano Sollima's 2015 crime drama Suburra, lead-produced by Rome-based Cattleya, marked the beginning of sister company Indie Prod.
The company's other co-production credits include upcoming films Quo Vadis, Aida? by Bosnian filmmaker Jasmila Zbanic, and Black Knight by Iranian director Emad Aleebrahim Dehkordi, as well as the upcoming dystopian TV drama series Pandemia, which is in development with Gaumont Television.
In another recent addition to the growing Indie Sales fold, Eschbach and Névé recently supported the launch of associate Brussels company Best Friend Forever (BFF) by ex-Indie Sales head of marketing and festivals Martin Gondre and former entertainment lawyer Charlie Bin.
"All the teams at Indie Sales, Indie Prod, La Chauve-Souris, Astou Films and Best Friend Forever share the sadness of his family and loved ones in the face of his sudden departure," Indie Sales said in a statement.
A memorial ceremony will be held in Paris after the summer vacation period.