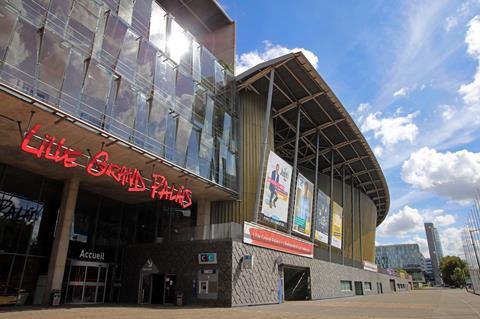 French TV festival and industry meeting Series Mania is returning to its traditional springtime slot and will take place March 18-25, 2022.
The event's talent and project development focused Series Mania Forum has been scheduled for March 22-25, while its one-day Lille Dialogues conference event, aimed at fostering conversations between European and US professionals, will take place on March 24.
Series Mania founder and general manager Laurence Herszberg described the new dates as "a perfect timeframe" for the festival, which unfolds in the northern French city of Lille.
They mean the festival will run a full two weeks ahead of MIPTV, which is currently scheduled to take place April 4-6, 2022, and the associated TV festival Canneseries which is also due to return to a spring slot after running alongside Mipcom in October this year.
Series Mania's announcement of its 2022 dates comes a week after it wrapped its exceptional late summer edition from August 26 to September 2.
It marked the festival's first edition in two-and-half years after it was cancelled in March 2020 in the early days of the Covid-19 pandemic in France while hopes of running an early summer edition in 2021 also had to be abandoned due to a fresh wave of the virus.
Herszberg revealed that 54,000 people had attended the festival, against 72,000 in 2019, and that there had been 2,500 accredited attendees at Forum.
"The Lille Dialogues welcomed four ministers of culture, a European commissioner, and key executives from many of today's leading entertainment companies. We are so proud of this recent edition and are already planning for 2022," she commented