The ABCs of Death 2 and the world premiere of Last Shift included in Halloween All-Nighter, which will return to the Prince Charles Cinema.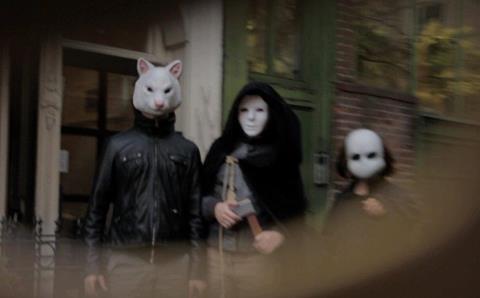 The Film4 FrightFest All-Nighter will return to its spiritual home, London's Prince Charles Cinema, for its 14th edition on Oct 25.
The five titles will include the world premiere of Anthony DiBlasi's Last Shift.
The evening will kick off with a special preview of The Vicious Brothers Extraterrestrial, a teen sci-fi horror set around a cabin in the woods.
It will be followed by the UK premiere of The ABC's of Death 2, the anthology sequel will again feature 26 shorts, each from a different director. Film-makers involved include Vincenzo Natali (Splice), E.L. Katz (Cheap Thrills), the Soska Sisters (American Mary), Aaron Keshales and Navot Papushado (Big Bad Wolves) and Larry Fessenden (Habit)
This is followed by the world premiere of Anthony DiBlasi's demonic horror Last Shift, which was dropped from the August line-up because of altered release and completion dates.
The same applied to the next film in the line-up, sequel The Pact 2, which will receive its UK premiere.
The final feature is Giallo homage The Editor, from director Astron-6.
Guests attending include The Vicious Brothers, Anthony DiBlasi and Andy Nyman, of which the latter appears in The ABC's of Death 2.
The event will travel to the Watershed Bristol on Oct 31 and north of the border to the GFT Glasgow and Edinburgh Cameo on Nov 1.