'Intelligent' mosquitoes and slacker demons were lurking at the third European edition of the genre film market in Brussels.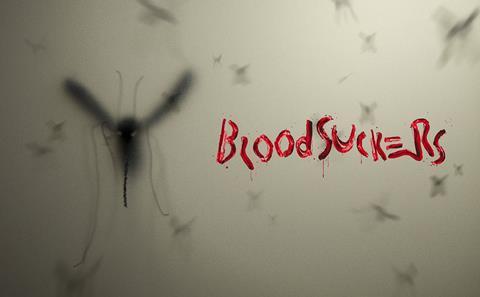 Despite last week's terror attacks in Brussels, the show went on at Fantasia's Frontières International Co-Production Market for genre films at the Brussels International Fantastic Film Festival.
For its third European edition, the market curated one of its strongest selections to date, including Baskin director Can Evrenol's Housewife. This time, Evrenol will focus on a woman who struggles with a traumatic family history and slowly loses her grip on reality.
Another stand-out was Amanda Kramer's Drain You, adapted from her own novel of the same name.
Executive produced by Poltergeist remake director Gil Kenan, producer Rebecca Rose Perkins described the project as an "LGBT grunge horror" and "Blue Is The Warmest Colour meets It Follows". Set in LA, it follows a teenager who falls in lust with a sexy older girl and becomes ensnared in a feud with nihilistic slacker demons.
Also promising in the 18-strong field was creature feature Bloodsuckers from director Elin Grönblom and producer Leila Lyytikäinen. Centred on highly intelligent and deadly mosquitoes that make you "scratch yourself to death", an auspicious teaser indicates it should be an entertaining and squirmy ride.
Meanwhile, grounded more in reality was Ne'er Do Well Productions' feature-length debut 12 from director Evrim Ersoy, who aims to blend 70s detective films with modern South Korean thrillers. A tense promo convincingly set out the project's hook: two detectives have just one night to get a conviction on a criminal.
As ever, Frontières welcomed back previous participants with new projects. Among them, Casey Walker (at last year's edition with Skin & Bones) introduced Pascal Trottier's unique clone body horror In Vitro and Glass Eye Pix premiered I Sell The Dead sequel Grimes & Blake At Your Service.
78/52 team Alexandre Philippe and Kerry Roy brought along animation/documentary hybrid Monsters Within, about the birth of Frankenstein's monster and the modern vampire, which already has The Book Of Life's art director Paul Sullivan on board.
Last week's tragic events in the city were clearly on industry minds, however. Frontières director Lindsay Peters gave heartfelt thanks to the festival and attendees and many participants praised the strength of the genre industry who turned out in their droves for the market.
As Julie Bergeron, executive director of Vision-in-Motion, put it: "The genre film community is not afraid of the dark."