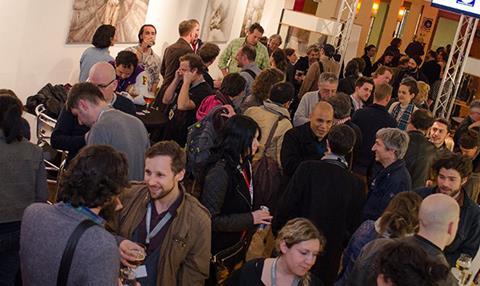 Nate Estabrooks' Aztec Honeymoon from Canada and Robert San Sebastian's Bedtime from Spain will be among the projects at the 10th Frontieres co-production market when the Fantasia International Film Festival runs in Montreal from July 19-22.
Half of the features in the line-up are directed by women and this year marks Frontieres' first project from Ukraine. The complete roster will be announced in June.
The event follows the Frontieres Platform in Cannes this weekend, where attendees are seeing proof of concept presentations of projects in the late finance and packaging stages, a Buyers Showcase, and a networking mixer.
Projects include: Leah Johnston's Creature He (Canada); Elise Salomon's Inside (USA-Ireland); David-Jan Bronsgeest's Meet Jimmy (Netherlands); Laura Smith's Monster (UK); Jill Gevargizian's Permanent Address (USA); Nyla Innuksuk's Slash/Back (Canada); Justin P. Lange's Theresa (Austria); and Pavlo Ostrikov's U Are The Universe (Ukraine).
"2018 has already proven to be an exceptional year for Frontieres, with our Financing Forum and Platform in Cannes developing extremely well," executive director Lindsay Peters said. "This year's crop of projects are going to showcase some incredibly exciting new genre talent, with very strong female representation, showing that the future of genre is stronger than ever."
Prior Frontieres projects include Raw, Les Affames, Turbo Kid, and The Ranger.
The Frontieres Finance and Packaging Forum took place in Amsterdam in February.