Fulwell 73, the UK production outfit behind documentaries One Direction 3D: This is Us and I Am Bolt, is expanding its post-production operations with the acquisition of London-based facility Creativity Media.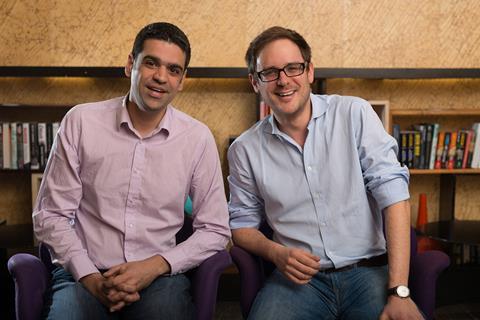 Creativity Media has provided post services to 95 films and television shows including McQueen, I Am Not A Witch, Under The Shadow, 47 Meters Down, as well as Fulwell production The Class Of '92.
The deal will allow Fulwell to move into feature film picture and sound finishing, VFX and delivery. The company already has an internal post-production facility at its London office, primarily focused on TV.
Creativity co-founders Richard Kondal and Patrick Fischer will stay on as co-managing directors and oversee a newly combined team. Creativity Media will continue to work on third party projects and will operate under its own banner for now.
"Bringing Creativity Media into Fulwell will mean we can boost our in-house post-production team and take it to the next level, increasing our commercial and creative output as we continue to grow," said Leo Pearlman, partner at Fulwell 73.
Fulwell 73 was set up by Ben Winston, Leo Pearlman, Ben Turner and Gabe Turner in 2005. Actor and presenter James Corden joined the company as a fifth full partner in March 2017. Its credits include Bros: After The Screaming Stops, The Late Late Show and recent Netflix doc Sunderland Til' I Die.
The deal for Creativity Media follows a £45m investment raised by Fulwell in September last year by House Of Cards owner Valence Media.
Creativity also operates a finance arm, Creativity Capital, which will continue to invest in projects via asset-backed lending and GAP.