UK producer-financiers The Fyzz Facility, run by producers Wayne Marc Godfrey and Robert Jones, is to open an LA office this month.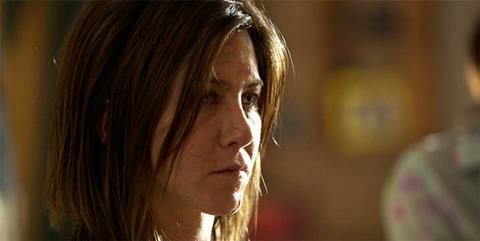 The co-funders, which provide development, bridging, senior debt, tax credit and GAP funding, have invested in 50 films since 2010.
These features include London Fields, starring Amber Heard and Billy Bob Thornton; Toronto drama Cake starring Jennifer Aniston, Anna Kendrick and Sam Worthington; comedy The Hooligan Factory from Nick Nevern and Jason Maza; and The Prince starring Bruce Willis and John Cusack.
Upcoming films backed by the company include The Survivalist from writer-director and former Screen Star of Tomorrow Stephen Fingleton, which made it onto the 2012 Black List; sci-fi-thriller Vice starring Bruce Willis; and Martin Scorsese's historical thriller Silence, which will star Liam Neeson and Andrew Garfield.
Most recently, the company has part-funded the Kurt Russell cowboy epic Bone Tomahawk, along with Bus 657 starring Robert De Niro.
In late 2014, the company will produce psychological thriller A Patch of Fog and is development on new thriller The Chinaman adapted from the bestselling novel by established screenwriter David Marconi.
Marc Godfrey said: "Whilst we continue to support British films and help nurture British talent, an expansion to the US has become a necessary next step for us, considering the importance Hollywood has on the global film business.
"Robert and I are excited to join the filmmaking community in LA and hope our track record for being filmmaker friendly, delivering on promises and being one of the fastest closers in the business will make us a welcome addition."
The Usual Suspects producer Jones commented: "At heart and in practice we are film producers so we'll continue to approach each project with due regard to the challenges involved in bringing a project from script to screen, as well as the responsibility and diligence that goes with any decision to invest."