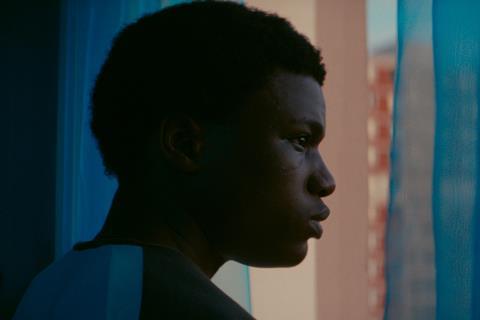 The Sarajevo Film Festival (August 14-21) has revealed the 15 features selected for its Kinoscope strand, including award-winners from Sundance, the Berlinale and Rotterdam.
Scroll down for full lineup
Titles include South Korea's The Woman Who Ran, which won the Silver Bear in Berlin for director Hong Sangsoo, and Shirley, starring Elisabeth Moss, which won the Auteur Filmmaking award at Sundance for director Josephine Decker.
Cannes 2020 label title Garagine, which proved one of the buzziest arthouse titles at the virtual Marche du Film, has also been selected as well as South Korea's Beasts Clawing At Straws, which saw director Kim Yong-Hoon pick up the special jury award at International Film Festival Rotterdam (IFFR) in January.
There is one feature from the UK, Ross Glass' psychological horror Saint Maud, which debuted at Toronto and secured an honourable mention for best film at the London Film Festival.
The strand is split over three sections – Kinoscope, Kinoscope Real and Kinoscope Surreal – and is open to films from around the world, excluding the Southeastern European territories that comprise Sarajevo's competition lineup.
Kinoscope programmers Mathilde Henrot and Alessandro Raja said the cancellation of festivals due to the Covid-19 pandemic had resulted in them expanding their search for films beyond Cannes, where most of the strand's features have traditionally debuted in previous years.
"That research led us to discover authors and films that might have been overlooked, had the Cannes Film Festival been held," they said in a joint statement. "Ultimately, what was initially a restriction became a source of freedom."
Sarajevo has also revealed the five documentaries set to play in its Summer Screen strand, spotlighting regional and international icons from the pop culture and art worlds.
They include James Erskine's Billie; Boris Miljković's Homecoming - Marina Abramović And Her Children; Liam Gallagher: As It Was, directed by Gavin Fitzgerald and Charlie Lightening; Reiner Holzemer's Martin Margiela: In His Own Words; and two-part music documentary Laurel Canyon, directed by Alison Ellwood.
Sarajevo is pressing ahead as a physical event this month and organisers have said they are working with healthcare institutions to define safety protocols for all festival locations and guests, while anticipating smaller groups and fewer attendees.
Kinoscope
A L'abordage! (Fr)
Dir. Guillaume Brac
The Woman Who Ran (S Kor)
Dir. Hong Sangsoo
Wildland (Den)
Dir. Jeanette Nordahl
Gagarine (Fr)
Dirs. Fanny Liatard, Jérémy Trouilh
The Assistant (US)
Dir. Kitty Green
Kinoscope Real
The Earth Is Blue As An Orange (Ukr-Lith)
Dir. Iryna Tsilyk
Atlantis (Ukr)
Dir. Valentyn Vasyanovych
Los Conductos (Fr-Col-Braz)
Dir. Camilo Restrepo
Garage People (Ger)
Dir. Natalija Yefimkina
This Is Not A Burial, It's A Resurrection (Les-S Afr-It))
Dir. Lemohang Jeremiah Mosese
Kinoscope Surreal
Shirley (US)
Dir. Josephine Decker
Lapsis (US)
Dir. Noah Hutton
Saint Maud (UK)
Dir. Rose Glass
Relic (Aust-US)
Dir. Natalie Erika James
Beasts Clawing At Straws (S Kor)
Dir. Kim Yong-hoon