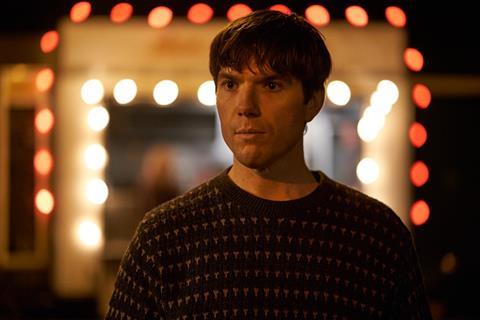 Seán Breathnach's Irish-language drama Foscadh, Ross Killeen's music documentary Love Yourself Today and Graham Cantwell's coming-of-age drama Who We Love are among several new Irish films making their world premiere at the hybrid Galway Film Fleadh which is running from July 20-25.
The Fleadh will showcase 45 features, 11 of which are world premieres. The main physical venue will be an outdoor cinema in the city's historic centre this year and many of the titles will also screen online along with the programme of industry events and filmmaker discussions.
Foscadh (Shelter) is set in the western region of Connemara and is an adaptation of the award-winning novel by Donal Ryan called 'The Thing About December'. It tells the story of a naive young recluse, played by Dónall Ó Héalaí, who is thrust into manhood at the age of 28, when following the death of his over-protective parents.
Killeen's documentary Love Yourself Today centres around the music of Irish singer/songwriter Damien Dempsey and his fans' personal stories as they connect through communal art.
Cantwell's Who We Love, started life as a multiple award-winning short called Lily and tells the story of a girl on the cusp of womanhood who is faced with the greatest challenge of her young life.
Further films in the programme include Matthew Bissonnette's Death Of A Ladies' Man for which Gabriel Byrne won an IFTA earlier this week. The film uses the music of Leonard Cohen to tell the story of a college professor whose life takes a series of unimaginable turns.
Irish filmmaker Kim Bartley's documentary, Pure Grit, is a tale of survival set in Wyoming's Wind River reservation and chronicles three years in the life of a young Native American woman.
Independent feature maker Conor O'Toole has drawn a cast of Irish comics and actors including Maeve Higgins and Tara Flynn to his feature Bicycle Thieves: Pumped Up.
Further Irish-language features screening at the Fleadh include Doineann, Damian McCann's feature starring Peter Coonan as a journalist confronted with a personal mystery, and The Queen Vs Patrick O'Donnell, Tomás Seoighe's docudrama about a real-life assassination attempt.
Galway's international competition Peripheral Visions focuses on first and second features and introduces the first or second films of international directors to Irish audiences. This year's line-up includes French director Nael Marandin's Beasts, a drama about modernisation and sexism on a family farm; Belgian directors Ann Sirot and Raphael Balboni's Madly In Life, a comedy about dementia; Nigerian director Arie Esiri and Chuko Esiri's Eyimofe, which tells of the experiences of two Nigerians trying to better the lives of their families; El Planeta by Spain's Amalia Ulman, which is a dark comedy exploring contemporary poverty, female desire, and the filial relationships of mothers and daughters.
Other international features screening at Galway include Prano Bailey-Bond's UK genre title Censor, starring Niamh Algar as a film censor trying to solve the mystery of her sister's disappearance. Carlo Lavagna's thriller Shadows stars Mia Threapleton and Lola Petticrew as sisters on a journey of self-discovery, and Angelo Defanti's The Club Of Angels focuses on a group of friends who keep returning to a chef's table, despite their fears that he may be trying to poison them.
The Fleadh has dedicated sections for international documentaries and an LGBT+ cinema strand, Out on Film, featuring films from around the world including Rebel Dykes, a documentary set in 1980s post-punk London. The Fleadh's Oscar-qualifying short film programme will include 15 programmes of more than 100 new short films.
Stacey Gregg's opening-night feature psychological thriller Here Before, and closing film, abuse exposé Untold Secrets by Teresa Lavina have previously been announced.