Irish film festival will feature a spotlight on new Canadian cinema and an interview with actress Brenda Fricker.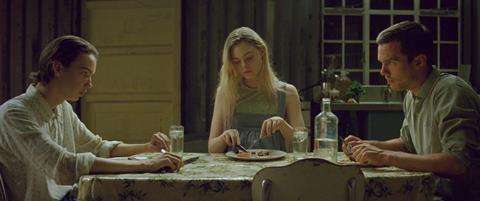 The Galway Film Fleadh (July 8-13) has unveiled its full programme for its 2014 edition.
The festival will host premieres including Get Up and Go, a comedy-drama set over 24 hours in bohemian Dublin; Niall Heery's family comedy Gold starringDavid Wilmot, James Nesbitt and Game of Thrones' Maisie Wiiliams; Jake Paltrow's sci-fi drama Young Ones, an Irish/US co-pro starring Michael Shannon, Elle Fanning and Nicholas Hoult; and documentary I Used to Live Here, about the phenomenon of cluster suicides.
Other documentaries in the line-up include Brave Miss World, the story of former Miss World and rape survivor Linor Abargil; and New Boobs, about preventative mastectomy.
A spotlight on new Canadian cinema will feature screenings of titles such as Watermark, Our Man in Tehran and Lunarcy! in addition to showcasing award-winning films such as The Auction, Maïna, Rhymes for Young Ghouls, Another House and Gerontophilia.
The subject of this year's public interview is Irish actress Brenda Fricker, who has starred in films such as My Left Foot, The Field, Veronica Guerin and Albert Nobbs.
As previously announced, the festival will open with John Carney's musical rom-com Begin Again, starring Keira Knightley, Mark Ruffalo and Hailee Steinfield, with music from Glen Hansard.
The Fleadh will close with the world premiere of Tom Collins' An Bronntanas (The Gift), which centres on an independent lifeboat crew who discover a fishing boat with unexpected cargo.
Speaking at the launch, festival programmer Gar O' Brien said: "This year's programme is set to entertain, challenge and engage audiences, transporting you from the mundane to the magnificent with films from Japan to Johannesburg, from Canada to Connemara and beyond."
The full line-up is currently up on the festival website: www.galwayfilmfleadh.com