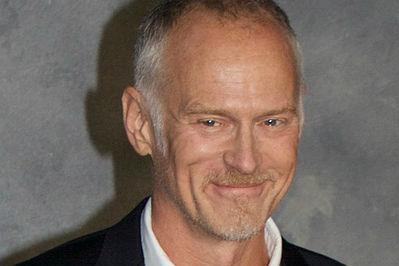 Emmy-award winning director Alan Taylor, whose credits include Game Of Thrones, The Sopranos and Sex And The City, has signed on to direct the ambitious, German-backed, English-language environmental thriller series The Swarm (Der Schwarm).
Germany's Intaglio Films, the new scripted joint venture between Beta Film and ZDF Enterprises, and ndF International Production, are joining forces to make the show for German public broadcaster ZDF.
They announced Taylor's signing ahead of a special presentation of the project at MIPTV in Cannes on Monday (8).
The series is based on an adaptation of Frank Schätzing's environmental novel in which marine life across the globe mysteriously turns on humankind to stop it destroying the ecosystem. The international bestseller has been translated into 25 languages
"We all now are living at a time where there is a tremendous amount of material out there. It is rare to come across a show that is global in scale and yet really functions at an emotional and character level, while being highly relevant to what we are wrestling with today," said Taylor.
The partners are branding the eight-part show – which is due to go into production in 2020 and will be shot in English – as one of the most ambitious TV dramas to come out of Europe in recent years, as well as ZDF's first big step into big league drama event TV.
They said additional broadcasting partners will be announced soon. The Swarm writer Schätzing and the producers are also currently considering the production of future seasons.
Taylor's arrival on the series unites him with multi Emmy award-winning producer Frank Doelger, who served as executive producer on 67 episodes of Game Of Thrones from 2012 to 2017, before joining Beta and ZDF's Intaglio Films as its head and creative director.
Doelger is an executive producer on The Swarm, together with ndF's managing director Eric Welbers in partnership with the rights holding company Swarm Production KG, run by Till Grönemeyer and owned by Athos, and Frank Schätzing and his publishing house Kiepenheuer & Witsch.
Schätzing will serve as executive producer, with Friedemann Goez (The Same Sky) and Charlotte Groth also on board as producers.
"With Alan helming this epic-scale production – which is both immensely timely and gripping – and bringing his creative leadership and vision, we're confident The Swarm will resonate with audiences both in Germany and globally," said Doegler.
The production is currently in the final phases of development. Taylor, in the meantime, is directing David Chase's feature-length The Sopranos prequel The Many Saints Of Newark, exploring the formative years of Tony Soprano.
Doelger, Welbers and Frank Zervos, senior vice-president of films and series, ZDF, will unveil the project in more depth on Monday in a special session at MIPTV's In Development strand entitled "Deep Dive into the Swarm" looking at how the creative team tackled the task of adapting the novel to the TV series format.