Short marks first production from GBK Hybrid and the first live action film from former Disney animator Richard Bazley.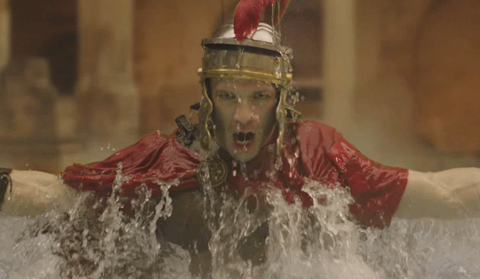 UK-based GBK Hybrid has completed filming on its first production, live action short Centurion Resurrection.
GBK Hybrid is a new venture from Star Wars producer Gary Kurtz, Richard Bazley and web entrepreneur Paul Goodenough. Its offices are based at Peter Gabriel's Real World Studios near Bath.
Centurion Resurrection marks the live action debut of director Richard Bazley, whose animation career has included Disney's Hercules, Brad Bird's The Iron Giant and Sylvain Chomet's The Illusionist.
Starring Mingus Johnston (Jack the Giant Slayer), the story follows a Roman Centurion who is resurrected at a spa in modern times and is mistaken for a street performer.
Writing on the official blog for the film, Bazley said the motivation for making the short was "to flex my muscles as a director of live action and to cut my teeth" and "to get the ball rolling for GBK Hybrid".
It comes ahead of plans for big budget feature The Chimeran, a live action film "with a nod towards Planet of the Apes and District 9", and an animated musical titled Offbeat.
Screenings for Centurion Resurrection will be held in Los Angeles, London and Bath and will be announced on its Facebook page. There are also ambitions to place it with festivals before it is hosted on the Bath Tourism website, which sponsored the film. The short was co-produced by Nyasha Hatendi's H&H Films.
It is currently in post production at Locomotion Soho.