EXCLUSIVE: To The Ends Of The Earth picked up by DMG from Alma.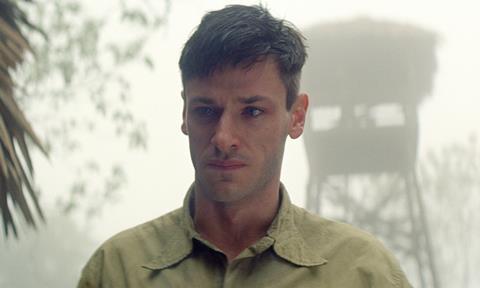 China's DMG Entertainment has boarded French filmmaker Guillaume Nicloux's upcoming Indochina War drama To The Ends Of The Earth, starring Gaspard Ulliel opposite Gérard Depardieu.
The deal, struck by Paris-based sales company Alma Cinema, marks a first foray into the arthouse market for the company best known for releasing US blockbusters like Terminator 2: Judgement Day into the Chinese market.
Alma has also pre-sold the title to Blue Lantern Entertainment, which will distribute in Vietnam where the film was shot.
Ulliel, whose recent credits include It's Only The End Of The World, stars as a young Frenchman who becomes embroiled in the Indochina War in Vietnam opposite Depardieu as a shady, long-time expat resident of the country.
The feature, produced by Nicloux's long-time producer Sylvie Pialat, is currently in post-production.
Alma Cinema has released a first image of the film. Other titles on the Alma Cinema slate include A Bluebird In My Heart and The Charmer.