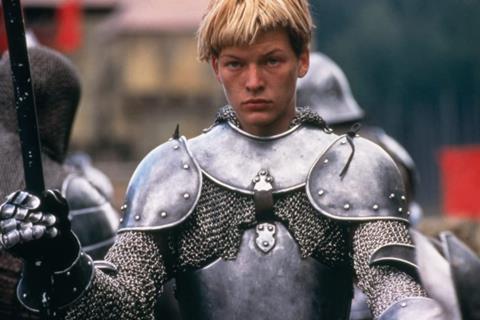 French film and TV company Gaumont is threatening legal action after extracts of films in its library were used in a video launching far-right politician Eric Zemmour as a candidate in France's 2022 presidential elections without authorisation.
The 10-minute video, posted on YouTube on Tuesday (November 30), intercuts Zemmour's candidacy speech with a montage of news footage and extracts from French film and TV shows. These included Gaumont titles Luc Besson's Joan Of Arc and Henri Verneuil's A Monkey In Winter as well as classics owned by other rights-holders such as Claude Sautet's The Things Of Life, Jean-Luc Godard's Breathless and the 2000 mini-series Les Misérables.
"Gaumont has discovered to its great surprise that Eric's Zemmour's campaign video spotlights extracts from films in its catalogue for which it has not given any authorisation. It reserves the right to pursue legal action," the Paris-based company said in a statement.
Political journalist and commentator Zemmour has risen in prominence in recent weeks as a potential presidential candidate with a populist anti-immigration, anti-Islam stance.
In Tuesday's video, he appeared to suggest that advertising campaigns promoting multi-culturalism, football matches where players take the knee and gender and sexual-identity education in high schools were aspects of French contemporary culture and society that had "dispossessed" the French of their country.
Gaumont was not the only organisation raising the red flag. France's National Audiovisual Institute, known as L'INA, was also reported to be looking into the unauthorised use of images from its archive as was French state broadcaster France Télévisions. Le HuffPost, a French spin-off of the US site, and its owner Le Monde also put out a statement condemning the use of its images without permission.
Quizzed on the potential legal action on private broadcaster TF1's primetime evening news show, Zemmour replied: "That's a discussion for legal experts… It's got nothing to do with me."
Questions around the copyright of some of the images in the launch video, however, prompted a number of TV channels and news programmes to stop running clips until the matter was resolved.
More crucially for Zemmour, it remains to be seen whether his presidential campaign will truly gather momentum. A poll by newspaper Le Journal De Dimanche on Sunday suggested initial support for Zemmour was already flagging due to a lack of confidence in his strategy for the country.
Political pundits at home and internationally also point out that his move to run as an independent candidate will only serve to split the far-right vote traditionally won by Marine Le Pen, boosting the prospects of a second term for incumbent president Emmanuel Macron.