EXCLUSIVE: Violin prodigy Alix Vaillot [pictured] stars as a musician battling blindness.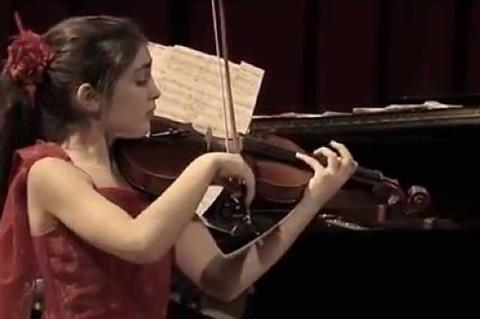 Gaumont has been pulling in sales on Michel Boujenah's touching drama Heartstrings, starring French violin prodigy Alix Vaillot as a young musician battling blindness, ahead of its official roll-out at the AFM. Other cast include Charles Berling and Pascal Elbe.
The film has sold to Japan (Kino Films), Canada (AZ Films) and Korea (Woo Sung). A deal to Germany and Switzerland (Ascot Elite) was announced over the summer. "It's rare to get a Japanese pre-sale on a script for a French film," comments Gaumont's deputy head of international sales Yohann Comte.
The comedy-drama – based on Pascal Ruter's best-seller Le Coeur en Braille – is in the vein of this year's French box-office hit La Famille Bélier, adds Comte. Vaillot plays a young girl with musical aspirations, battling her parents' plans to put her in an institution for the blind. Such a move would scupper her ambition to pursue her violin studies at a prestigious music school. She discovers an unlikely ally in the class dunce Victor when a friendship blossoms between them and he agrees to be her eyes.
Gaumont's slate features a number of youthful stories this AFM including Canadian director Christian Duguay's World War Two drama A Bag Of Marbles, an adaptation of Joseph Joffos' semi-autobiographical novel about fleeing Nazi-occupied Paris as a boy with his brother.
The company will also show 20 minutes of Eric Summer and Eric Warin's 19th century-set 3D animation Ballerina about a girl from Brittany who arrives in Paris with aspirations to become a dancer.