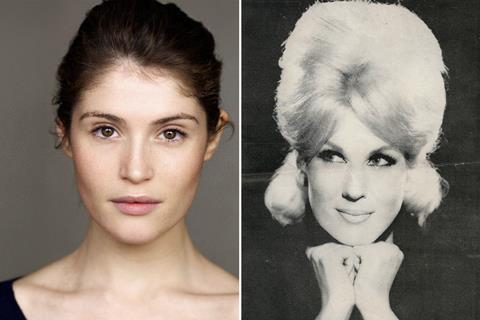 Gemma Arterton will star as English soul singer Dusty Springfield in So Much Love from Elizabeth Karlsen and Stephen Woolley's Number 9 Films.
Phyllis Nagy, the Oscar-nominated writer of Carol (also for Number 9), will direct the film from her own original screenplay – the project is her feature directing debut.
Rocket Science is launching international sales on the project in Toronto.
Set in 1968, the peak of Springfield's popularity, the film follows her journey to Memphis, Tennessee to record the career-defining record, Dusty In Memphis, which was inducted to the Grammy Hall of Fame in 2001.
As Dusty navigates her way through the politics of both the recording studio and the city, what she sees, hears and experiences there draw her back to key moments in her life and artistic development— including her destiny altering encounter with the music of Motown, her stand against apartheid policies during her aborted South African tour, and her thorny brushes with men in the music industry who were intimidated by her talent.
Springfield's hits including Son Of A Preacher Man and Just A Little Lovin, will feature in the film. Number 9 is working with Universal Music on the soundtrack.
The project will shoot in the UK and the United States in spring 2019. Further casting is now underway.
Arterton previously starred in Number 9's Their Finest and Byzantium. "I have been an admirer of Dusty Springfield since I was a teenager: her effortless husky voice, the way she conveyed emotion through music, how she helped bring Motown to the UK. Dusty was ahead of her time in many ways and inspired so many future artists," she commented on her casting.
"Stephen Woolley and I are proud to follow Carol and Colette with So Much Love, a story that places a woman at its centre and to be reuniting with two great female talents behind and in front of the camera," said Karlsen.
In Toronto, Number 9 will be showing Colette, starring Keira Knightley, as a Special Presentation. Karlsen will also be acting as a governor at this year's TIFF Filmmaker Lab.