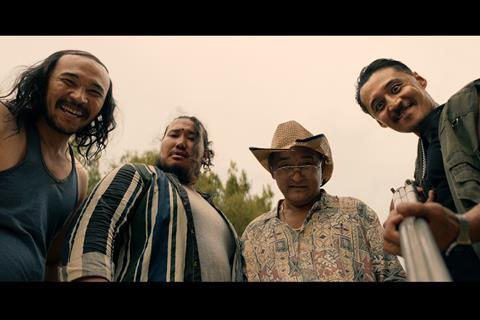 101 Films has acquired North American rights to Kazakh action-comedy Sweetie, You Won't Believe It from Berlin-based sales company Media Move during the Pre-Cannes Screenings.
The UK-based distributor also has rights for the UK and Ireland. The feature has also sold to Hamburg-based Lighthouse Home Entertainment for German-speaking territories.
The film marks the international breakthrough of director Yernar Nurgaliyev and received its world premiere at the Warsaw Film Festival before going on to screen at Sitges and Tallinn Black Nights.
Produced by Kazakh outfit Art Dealers, the story centres on a man who embarks on a rural getaway with two friends after quarrelling with his wife. But a peaceful day of fishing turns in a series of mysterious and misfortunate events.
Media Move has also sold Taavi Vartia's Finnish family adventure Finders Of The Lost Yacht to Factoris Films for French-speaking territories and Estin Film for Estonia. The sales firm said a deal was close for Dutch-speaking Europe.
Based on a novel by Väinö Riikkilä, the film is set to be released in Finland under the original title of Pertsa & Kilu by Nelonen Media on July 14, following a series of delays due to the pandemic.