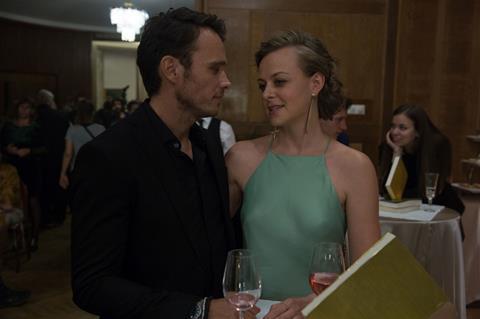 The world premiere of Péter Varsics' romantic comedy Perfect As You Are is set to open the first edition of the Hungarian Motion Picture Festival (HMPF) (June 23-26).
The open-air screening will take place in the medieval town of Veszprém, a European Capital of Culture in 2023, and will kick off the new showcase event for Hungarian cinema.
A total of 89 films will be screened during the festival, which will take place in Veszprém, Balatonfüred and Balatonalmádi across the country's Lake Balaton region. HMPF is the successor to the long-running Hungarian Film Week, which ran for nearly 50 years before being cancelled in 2013 due to the dramatic slowing of local production at the time.
The four-day event will aim to showcase Hungarian film production of the previous year and create a meeting point for the industry. HMPF's organisers plan to open up the festival to the international film community from next year, when pandemic travel restrictions are anticipated to have been relaxed.
Features set to be screened across four categories of the festival include the Hungarian premieres of Dénes Nagy's Berlinale Silver Bear winner Natural Light; Gábor Herendi's Toxikoma, based on actor Győző Szabó's autobiographical novel about his year-long battle against drug addiction; and Ferenc Tovaly's pilgrimage documentary Camino Ignaciano.
Also included in the line-up are Balázs Krasznahorkai's father-son drama Ravine, starring Son Of Saul actor Levente Molnár, and Ákos Badits' comedy drama debut Garbage Theory, centred on an alien and university student in Budapest.
The festival will pay homage to internationally renowned Hungarian actress Mari Torocsik, who died aged 85 in April, and Cannes award-winning director Miklós Jancsó, who would have turned 100 this year.
It will present the Hungarian Film Academy's lifetime achievement awards to writer/director Géza Bereményi, actress Mariann Moór, actor Károly Mécs and actress Teri Tordai.
Balatonfüred's Anna Grand Hotel will provide the setting for the festival's closing event on June 26, where the Hungarian Motion Picture Awards will announce its winners.
Last September, the festival's organisers staged the Veszprém-Balaton Film Picnic and Movie Nights within the framework of the European Capital of Culture programme as a kind of dress rehearsal for this year's event to bring the Hungarian film community together with the cinema-going public to watch and re-discover contemporary and classic masterpieces, box office hits and rarities.