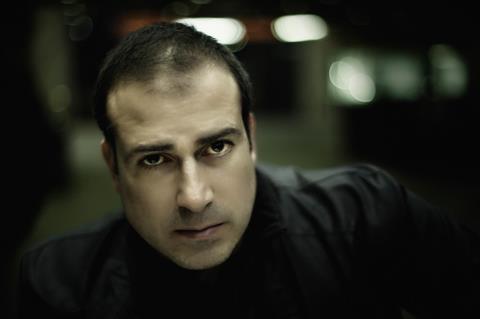 Genre film director Johnny Kevorkian has died at the age of 48.
The filmmaker had a heart attack on November 4, according to sources close to him.
Born in Cyprus, Kevorkian studied film at London's University of Westminster before making several shorts that were selected for film festivals including Edinburgh and Los Angeles.
Kevorkian made his feature directorial debut in 2008 with The Disappeared, a psychological horror thriller starring Harry Treadaway and Tom Felton. Co-written and produced by Kevorkian, it was sold to more than 30 territories and secured a US release through IFC and Sundance Channel as well as a UK release by Soda Pictures.
His second, final feature was sci-fi horror Await Further Instructions, which was selected for several genre festivals in 2018 including Sitges and Frightfest before being acquired for multiple territories by Netflix.
He had been working on several planned film and TV projects.
Jack Tarling, producer of Await Further Instructions, said: "Johnny was a tenacious and much-loved filmmaker whose dark screen visions brought joy and thrills to many, and whose humble and affable presence in real life did just the same. He was well known within the UK film industry and will be sorely missed by all. I'm grateful to have worked with him."
Greg Day, a director of UK genre festival FrightFest, said: "Johnny always had time for others – he loved to scrutinise, debate, bask in the realm of the imagination. His intensity carried a clarity all of his own. If ever my script gets made, it will be dedicated to him."
Fellow genre filmmaker Simon Rumley paid tribute on social media and said: "Unlike many directors who veer between prickly, arrogant, deluded and solipsistic, Johnny was nothing ever than humble and kind and a genuine all-round good guy.
"As a contemporary and a friend, it pains me to think of his absence, his stolen years on this planet, no matter how fucked up it's becoming, and the creative and quality film-making that we would have seen more of, that we never will, now."
Julian Richards, CEO of Jinga Films, said one of the first films it represented was The Disappeared. "It was clear from this film that Johnny was a very talented writer and director destined to make a significant impact as a genre film-maker," Richards said on social media. "He was also an extremely pleasant and likeable person who deserved to do well.
"Johnny Kevorkian will be sorely missed by those who knew him and sorely missed by an industry to which he offered so much. UK genre has lost one of its most talented players."