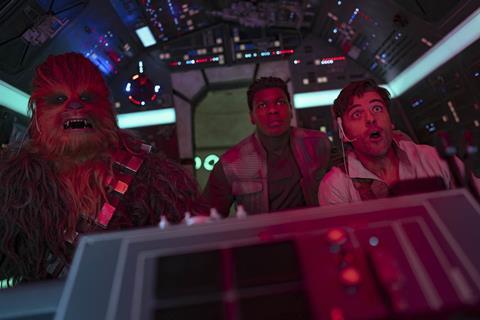 German exhibitors and distributors saw box-office takings fall by over 70% in 2020, compared to the same period in 2019.
According to provisional figures collated by Comscore, German cinemas posted total box-office turnover of €284.8m and sold 33.7m tickets. This was 70.5% and 69.2% down on takings and admissions recorded for 2019.
While US releases took €171.8m and were seen by over 19.5m cinema-goers - translating into a year-on-year decrease of 75.8% and 74.9% respectively, German films fared somewhat better in a year dominated by the pandemic and lockdown measures forcing cinemas to close for months.
Local production generated €85.3m box-office takings and garnered almost 11m admissions in the period between January 2, 2020 and January 6, 2021 - 51% fewer takings and 50.2% fewer admissions than in 2019. Moreover, German films' market share of total box-office revenues and admissions rose from 2019's 18% and 20% to 30% (box office) and 32.5% (admissions) last year. This could be explained by the fact that German films were among the only new films to be released when the cinemas were able to re-open.
The top local title in 2020 was Simon Verhoeven's romantic comedy Nightlife, released by Warner Bros. on February 13, which was seen by over 1.23m cinema-goers and posted €10.6m box-office takings.
The year's top release in German cinemas was Star Wars: Episode IX - The Rise Of Skywalker, which had already opened in December 2019 and took €16.5m and sold over 1.47m tickets. The following five places were taken by Bad Boys For Life, Tenet, Nightlife, Sonic The Hedgehog and Knives Out.
Meanwhile, a virtual meeting via video conference between German federal chancellor Angela Merkel and the prime ministers of the 16 federal states agreed on Tuesday afternoon (January 5) to extend the nation's lockdown measures past January 10 until the end of the month in order to curb the spread of the coronavirus pandemic.
This means that cinemas - along with other cultural institutions such as theatres and opera houses as well as restaurants, bars and non-essential shops - will remain closed until January 31.