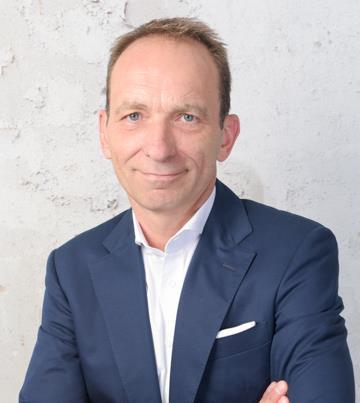 Leading German film financier DZ Bank has appointed former Telepool executive André Druskeit as its new Munich-based head of media and entertainment banking, effective immediately.
DZ Bank has been involved in the financing of around 2,500 film and TV productions since 2000, including series' Babylon Berlin, Dark, and Das Boot; and features including Cloud Atlas, Resident Evil, and Monster Hunter.
It is also a sponsor with the public broadcaster Bayerischer Rundfunk and Bavaria Film of the German Cinema New Talent Award which is presented each year during the Filmfest München.
Druskeit said DZ Bank is aiming to finance more international projects in the future. He said: "With the overall growth of the industry, the ongoing internationalization and the increasing budgets, the need for financing and competent partnership is growing. As one of the market leaders, it is only logical that we adapt our structures in order to be able to continue to offer the best service for the industry."
Druskeit worked for almost 10 years at HypoVereinsbank, initially as a corporate bank relationship manager and then vice president structured finance, before becoming deputing managing director and CFO at Telepool in January 2005.
He was appointed managing director at Telepool in June 2018, with Jan Frouman succeeding him in the post in September 2020.