London-based production and sales outfit GFM Animation has unveiled two new projects on the eve of Toronto.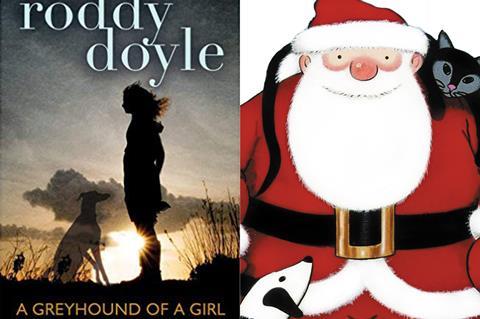 A Greyhound Of A Girl is based on the novel by Booker Prize-winning author Roddy Doyle (The Commitments, Paddy Clarke Ha Ha Ha). It will be directed by Italian director Enzo D'Alo (Pinocchio) and is produced by Paul Thiltges Distributions, in association with the Luxembourg Film Fund, Aliante and The Illuminated Film Company. The ghost story follows four generations of women travelling on a midnight car journey.
Production on this animated feature film will commence in Q2 2019 after eight months of storyboarding and character designs. The book has been translated into multiple languages and have been published in territories including France, Germany, Italy, and Japan.
Another Bloomin' Christmas will be produced by Illuminated Film's Iain Harvey, whose credits include Little Princess, When The Wind Blows and Christmas Carol: The Movie. It is based on IP from Raymond Briggs, the author behind 1973 children's book Father Christmas, which was turned into a short film in 1991.
The project will commence production in Q1 2019 and is scheduled for delivery in time for Christmas 2021. It will be directed by Dave Unwin (The Little Reindeer, The Wind In The Willows), who directed the previous Father Christmas short. Nik Powell is an executive producer on the film.
GFM is developing and financing the films, and will also handle sales on both projects.