EXCLUSIVE: Film-maker Alexandra-Therese Keining is plotting a crime drama and "a feminist Blade Runner".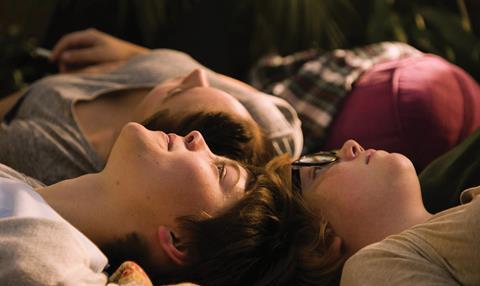 Swedish director Alexandra-Therese Keining, who was signed by ICM at Toronto International Film Festival 2015 after the premiere of Girls Lost [pictured], is attached to direct two English-languages features.
Paramour, written by Jordan Katz, is being lined up for a 2017 shoot in Europe. Amy Rapp of Meredith Vieira Productions (Tower) produces with US TV veteran Vieira executive producing. ICM handles domestic sales and the film will likely be set up as a US-German co-production.
The film is based on the true story of a Swiss businessman who tries to extort millions of dollars from a German heiress. An Oscar-nominated actress is attached to the project. "It dares to show a very dark side of the human behavioural structure in society," Keining said. "It cleverly explores the depths of our emotional complexities."
Her second English-language feature, Just Like Beauty, is adapted by Nick Pustay from the futuristic novel of the same name by Lisa Lerner. Oren Segal of MPE is producing with Amasia Entertainment. That project, which plans to shoot with an international cast in Sweden in 2018, in in discussion with Danish and Swedish co-producers. The director describes the film as "a feminist Blade Runner that's deeply grounded in cultural satire".
Keining, who is also writing a Swedish-language thriller titled Vulcan, is represented by Bart Walker, Harlan Copen and Brian Diperstein at ICM.
Girls Lost, which had its world premiere at TIFF 2015, went on to play in Cannes Ecrans Junior, Rome, Chicago and Sao Paulo and was nominated for the European Film Academy's Young Audience Award. The Yellow Affair sold the fantastical drama, about three young girls who can magically experience life as boys, to more than 35 countries.