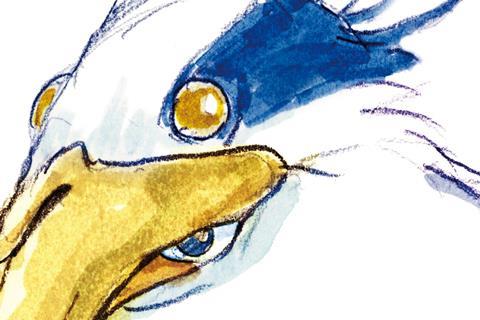 GKIDS has acquired North American rights to Studio Ghibli's The Boy And The Heron, the first feature directed by animation master Hayao Miyazaki in 10 years.
Released in Japan this weekend as Kimitachi wa Do Ikiruka (How Do You Live), the film is written and directed by Miyazaki, produced by Studio Ghibli co-founder Toshio Suzuki, and features a musical score from Miyazaki's long-time collaborator Joe Hisaishi.
Studio Ghibli is not releasing any images, trailers, synopses, advertisements, or further information about the film prior to its release in Japan.
GKIDS will release the hand-drawn animated feature under its international title The Boy And The Heron later this year.
Miyazaki's last feature was the Oscar-nominated The Wind Rises in 2013. His stories credits include 2003 Oscar winner Spirited Away, 2006 Oscar nominee Howl's Moving Castle, and 1988's My Neighbour Totoro.
GKIDS handles North American distribution for the Studio Ghibli library and among its recent releases are Tale Of The Princess Kaguya, When Marnie Was There, and From Up on Poppy Hill.