Film won best animated feature award at Fantasia Film Festival; distributor plans September release.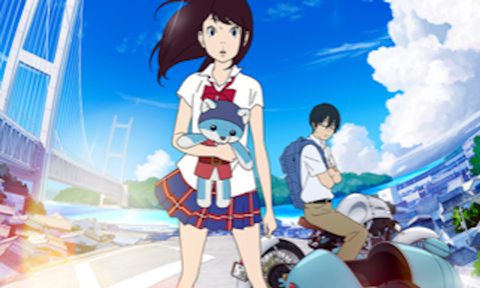 GKIDS has announced that it has acquired the North American distribution rights for the animated feature Napping Princess.
GKIDS will release the film theatrically on September 8 in New York City and Los Angeles, with a national expansion to follow.
Napping Princess, a sci-fi fantasy set in the near future, centres on the journey of a young girl, Kokone, and her friend Morio, as they set out to find Kokone's missing father who has been accused of a crime.
Kokone soon realises she must tap into a world only accessible through her dreams in order to solve the mystery.
The film is written and directed by Kenji Kamiyama, the director of East Of Eden and Ghost In The Shell: Stand Alone Complex.
Formerly known as Ancien And The Magic Tablet, Napping Princess was an official selection at this year's Annecy Int'l Animation Film Festival, as well as the Fantasia Film Festival, where it won the best animated feature award.
GKIDS will release the film theatrically in both its original Japanese language and a new English dubbed version.
"We fell in love with Kenji Kamiyama's unique vision in Napping Princess," David Jesteadt, president of GKIDS, said. "His blend of near-future science-fiction, family drama, and detective story results in a high-octane, thought-provoking adventure that all ages can enjoy."