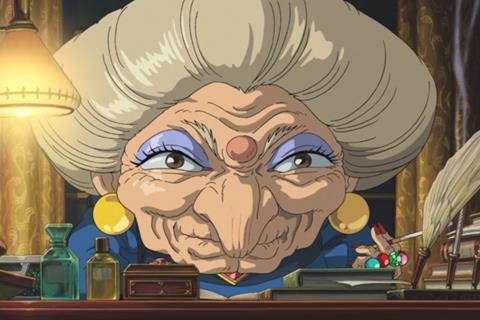 GKids will make the Studio Ghibli film library available for digital rental on TVoD platforms in the US and Canada starting on August 30.
The acclaimed Japanese animated features will be available to rent in both English and Japanese on most major digital transactional platforms. This marks the first TVoD rental availability in North America for the storied library of classics containing the likes of Spirited Away, Howl's Moving Castle and The Tale Of The Princess Kaguya.
Gkids made the catalogue available for digital download-to-own for the first time in 2019 and kicked off an exclusive US streaming deal with HBO Max for the library in May 2020.
The Studio Ghibli films will be available to rent digitally in HD for the suggested price of $4.99 per film. Titles include Castle In The Sky, From Up On Poppy Hill, Kiki's Delivery Service, Ponyo, Princess Mononoke and Whisper Of The Heart.