Festival to host 60 UK premieres, including Time Out Of Mind [pictured] starring Richard Gere and Disney's Zootropolis.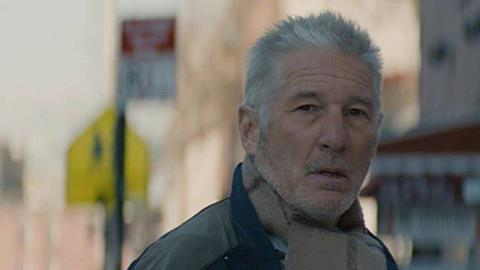 Glasgow Film Festival (GFF) has announced its full programme for its upcoming 12th edition, running Feb 17-28.
This year's festival will host 60 UK premieres, 59 Scottish premieres, four European premieres and three world premieres among its line-up of 174 films. As previously announced, it will be bookended by the UK premieres of Hail, Caesar! and Anomalisa.
Richard Gere will attend Glasgow for the UK premiere of his new film Time Out Of Mind, while other guests include Ben Wheatley for the Scottish premiere of High-Rise, Game Of Thrones star Natalie Dormer for the UK premiere of The Forest, Joachim Trier for the UK premiere of Louder Than Bombs, veteran director Peter Greenaway and stuntman Vic Armstrong.
"The festival keeps moving forward, with new developments like our Industry Focus conference, whilst also maintaining our roots as an audience-focused festival where everyone can come together to share a love of cinema," commented Allison Gardner, GFF co-director.
Premieres
Other UK premieres taken place at this year's festival include Jean-Marc Vallée's Demolition, John Carney's Sing Street, Deniz Gamze Ergüven's Mustang, Michael Caton-Jones' Urban Hymn and Don Cheadle's Miles Davis biopic Miles Ahead.
Notable Scottish premieres include Jeremy Saulnier's Green Room, Miguel Gomes' Arabian Nights trilogy, Johnnie To's Office, Jacques Audiard's Palme d'Or winner Dheepan, Austria's Oscar entry Goodnight Mommy, James Vanderbilt's Truth and Athina Rachel Tsangari's LFF Best Film winner Chevalier.
Matthew Saville's A Month Of Sundays, Man Vs. Snake: The Long And Twisted Tale Of Nibbler, Johannes Roberts' The Other Side Of The Door and the two-part season finale of Documentary Now! all receive their European premieres in Glasgow.
The three world premieres to take place at this year's festival are Robbie Fraser's documentary Hamish, Duncan Marquiss' Evolutionary Jerks & Gradualist Creeps and Aidan Moffat's folk music odyssey Where You're Meant To Be.
Returning for a second year, the Audience Award, sponsored by Scottish Power, will be contended between ten films from first or second-time directors. The films competing are: 16 Years Till Summer, The Ardennes, From Afar, Home Care, Miles Ahead, Mustang, The Ones Below, Parabellum, These Daughters Of Mine and Winter.
Special events / Strands
Alongside the previously announced special screenings of Raiders Of The Lost Ark and Silence Of The Lambs, GFF will also recreate the Capulet masked ball for Baz Luhrmann's Romeo + Juliet and a screening of Con Air in a secret location where audience members will be handed orange jumpsuits.
Coincidentally, the festival will also pay tribute to David Bowie having programmed screenings of concert film Ziggy Stardust And The Spiders From Mars and The Man Who Fell To Earth to mark its 40th anniversary before news of his death was announced.
This year will also see the festival host free screenings in their Dream Teams Of The Silver Screen strand, every morning of the festival. The films selected include screwball comedy The Awful Truth, Oscar winner Butch Cassidy And The Sundance Kid and romantic comedy Pillow Talk.
Alongside the already announced FrightFest programme, other strands at this year's GFF include Anniversaries At IMAX, an Argentine cinema focus, documentary strand Stranger Than Fiction and the music-centred Sound & Vision.
The festival's inaugural Industry Focus will run from Feb 24-25 and is aimed at independent producers and film-makers, focused on funding and innovative strategies for production. Speakers include representatives from Curzon Film, the BFI, BBC Film, the Danish Film Institute and the Irish Film Board.
Glasgow Film Festival is supported by Glasgow City Marketing Bureau, EventScotland, Creative Scotland and the BFI.