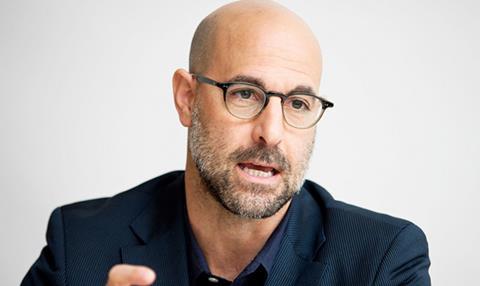 Global Road has acquired US rights to thriller The Silence starring Stanley Tucci and Miranda Otto.
John Leonetti (Annabelle) directed The Silence based on the book by Tim Lebbon about a family seeking refuge in a world terrorised by a deadly primeval species.
Global Road plans to release the film in 2018. The cast includes Kiernan Shipka and John Corbett, and is produced by Robert Kulzer, Alexandra Milchan and Scott Lambert, with Constantin CEO Martin Moszkowicz serving as executive producer.
"The Silence complements our original production slate as we ramp up towards eventually releasing approximately 15 films per year," Global Road chairman Rob Friedman said. "The underlying source material for the film combined with the finished product delivered by the filmmakers offers a compelling, visceral experience for audiences worldwide."
Kulzer added: "We are thrilled to be in business with Rob Friedman and the amazing team he has assembled at Global Road Entertainment."
John Zois brokered the deal for Global Road Entertainment with Nick Hanks of Constantin Film and CAA's Benjamin Kramer.