A Gentle Creature, The Beguiled also make debuts.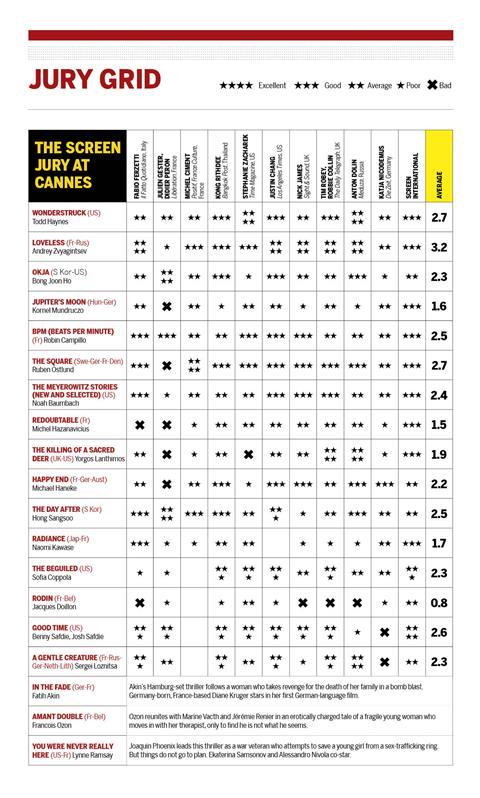 As the 2017 Cannes Film Festival's Competition enters its final stretch, the new entrants saw polarising reactions from Screen's jury of critics.
Good Time, the Robert Pattinson-starring heist film directed by Benny and Josh Safdie, impressed the critics, scoring seven three-star ratings and a maximum four-stars from Screen's own critic.
The film clocked 2.6 in total (with one score to be counted), the fourth best score on the grid behind Ruben Ostlund's The Square, Todd Haynes' Wondertstruck and table-topper Loveless from Andrey Zvyagintsev.
Jacques Doilon's artist biopic Rodin was less successful, clocking four no-star X ratings and four one-star ratings on its way to an overall score of 0.8, the lowest on this year's grid to-date. There is one score still yet to be collected, meaning it could receive a late boost.
The day's other new entrants were Sergei Loznitsa's A Gentle Creature, which clocked an impressive 2.3, and Sofia Coppola's The Beguiled, which garnered the same overall rating of 2.3.
There are now only three more films to premiere before the final scores are tallied – Faith Akin's In The Fade, Francois Ozon's Amant Double, and Lynne Ramsay's You Were Never Really Here – can any of them dethrone early pace-setter Loveless?