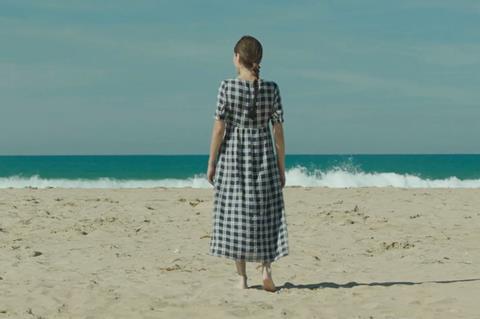 Egypt's El Gouna Film Festival, running October 23 to 31 in the Red Sea resort of El Gouna, has unveiled the winners of the fourth edition of its CineGouna SpringBoard platform aimed at supporting projects and talents from the Arab world.
Running October 25 to 29, the meeting featured 12 projects in development - nine of them narrative features and three of them documentaries – and six works in post-production, chosen from 99 submissions.
The jury consisted of Clément Chautant, head of sales at Paris-based sales company Indie Sales, Lebanese director and producer Dima Al-Joundi and Jordanian writer, director and producer Layali Badr.
Bahrain-based Sudanese director Mohamed Kordofani's redemption drama Goodbye Julia won the festival's $15,000 top prize for best project in development.
Set in Khartoum ahead of Sudan's division in 2011 into two separate countries, Sudan and Southern Sudan, it explores the differences between their two populations through two women hailing from either area. One is a retired singer, struggling with her marriage, who seeks redemption for causing the death of man from the South by offering a job as a maid to the second woman, his widow who is oblivious of her involvement.
It is produced by UAE-born Sudanese director Amjad Abu Alala, who is best known internationally for his debut feature You Will Die At 20 which won Venice's Lion of the Future in 2019 as well as best film at El Gouna last year.
Moroccan director Al Hadi Ulad Mohand clinched the $15,000 award for best film in post-production for Life Suits Me Well. French actor Samir Guesmi stars as man who Alzheimer's diagnosis changes the life of his entire family. Lubna Azabal also features in the cast.
It is the Mid-90s, in a small town in the north of Morocco, it stars Samir Guesmi as a local postal worker, who goes down with a neurological disease that changes his life and that of his family. As a new chapter begins for the entire family is filled with love, sorrow and memories.
Sponsored prizes
There was also a raft of sponsored prizes.
Goodbye Julia also secured a $10,000 award from digital media company Sparkle Media Services while Life Suits Me Well won a DCP package worth $10,000 from The Cell Post Production and another $30,000 of VFX services from Mercury Virtual Solutions.
Egyptian director Ahmed Fawzi-Saleh won four sponsored awards for his drama Hamlet from the Slums.
It won $20,000 from MENA region streaming channel Shahid; $10,000 from Sparkle Media Services as well as participation in Film The Independent Virtual Residency, from filmmaker support platform Film Independent and the US Embassy and one of development labs or workshops run by the Monaco-based the International Emerging Film Talent Association (IEFTA).
The work, which is in development, revolves around a young man struggling to carve a place for himself in a patriarchal world after his late father's ghost demands revenge for his assassination.
Palestinian-French director Lina Soualem's documentary Bye Bye Tiberias, about a woman who left her Palestinian village in Galilee 30 years ago to pursue an acting career in France, also won multiple prizes including the $10,000 iProductions award, $10,000 Synergy Films award, and $10,000 from real estate company Al Ismaelia.
Soualem's debut feature documentary Their Algeria, which has been on the festival circuit this year, also screened in El Gouna and plays in DOK Leipzig today (October 30).
Saudi director Maha Al-Saati's drama Hajj to Disney won the $10,000 Arab Radio and Television Network prize.
Continuing Al-Saati's exploration of woman's stories in the Arab world, the film follows an insecure, single Saudi woman, approaching her forties, who flies from her home of Makkah to Florida to win back her lover, only to discover he is not her prince.
Egyptian director Khaled Mansour's drama Seeking Haven for Mr Rambo won $10,000 from Rotana, $10,000 from Lagoonie Film Production, $10,000 from New Century Production award, a $30,000 minimum guarantee, pledged jointly by MAD Solutions and Ergo Media Ventures, and $10,000 from Sparkle Media Services.
Inspired by a viral video capturing a group of men torturing and killing a stray dog, the drama revolves around a man on a mission to keep his dog safe after it is threatened by one of his neighbours.
Tunisian director Medhi Hmili's drama Streams won $10,000 from the digital platform Weyyak. It follows a woman looking for her missing son following her release from prison where she served time for an adulterous affair. She discovers a society on the verge of collapse. It is in development.
Lebanese director Feyrouz Serhal's I Am Here But You Can't See Me scooped one of the heftiest awards in the shape of $80,000 worth of production services from Shahid. It revolves around a driven underground political activist and the aimless son of a politician whose paths against the backdrop of the "fictitious city of Beirut".
It is Serhal's debut feature and follows short film Tshweesh which premiered at Locarno in 2017.
In other prizes, Lebanese director Bassem Breche secured a $50,000 presale from Middle East broadcaster OSN for Maiden's Pond, which in post-production. Tunisia director Nejib Belkadhi's Covid-19 lockdown drama Communion, which is in post-production won a $10,00 full film promotion package from The Cell Post Production.
Egyptian director Muhammad Mustapha's feature documentary Big Boys Don't Cry was also invited to a Film Independent Virtual Residency. The project, which is in development, is a wry portrait of a hypermasculine, Egyptian body-building security guard.
Iraqi-Egyptian director Albaqer Jafeer's feature documentary Take Me to The Cinema received an editing residency for a period of up to 10 weeks coupled with tailor-made consultancy sessions from DOX BOX, the Berlin-based body fostering documentary making in the Arab world. It follows a former soldier's quest to track down a film that once gave him comfort in the cinema.
Finally, The Day Of Arafah by Ala'a Al Qaisi (Jordan) won a participation in IEFTA's Global Film Expression initiative. The drama revolves around a conservative Muslim girl is thrilled when the man she loves finally proposes to her, but whose happiness is threatened by the prospect of revealing her secret skin condition.