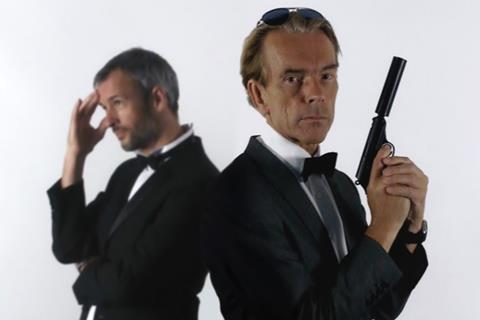 Documentary features The Other Fellow and Doctor Who Am I, plus 2022 FrightFest premiere Stalker, have all been snapped up for North American distribution by Gravitas Ventures.
Paris-based documentary specialist Reservoir Docs is handling international sales on The Other Fellow, the debut feature from Australian director Matthew Bauer. The documentary tells the surprising, and occasionally intertwining, life stories of real men across the world whose names are all James Bond.
It is produced by Bauer, alongside UK-based producer Michelle Brøndum. A limited theatrical release is plotted for early 2023.
"The name James Bond was actually stolen by James Bond creator Ian Fleming from an American ornithologist and our film features several James Bond's across America – a gay theatre director from New York, an entire family of James Bonds from Texas and an African American James Bond accused of murder in Indiana," said Bauer.
"The Other Fellow is all about how the cinematic and digital noise of the James Bond phenomena affects the lives of all these other men named James Bond across the globe."
Vanessa Yuille and Matthew Jacobs' Doctor Who Am I follows the fall-out from the 1996 Doctor Who TV movie, which incited controversy among fans. Jacobs – who was screenwriter on the 1996 film – produces alongside Yuille and Colin Vaines.
Steve Johnson's Stalker follows a young actress who finds herself trapped in a eerie hotel. Sophie Skelton, Stuart Brennan and retired pro-wrestler Bret Hart star, with Stuart Brennan and Gareth Wiley producing.
Doctor Who Am I and Stalker have been picked up from UK sales outfit Kaleidoscope Film Distribution, with a March 2023 day and date release is planned.