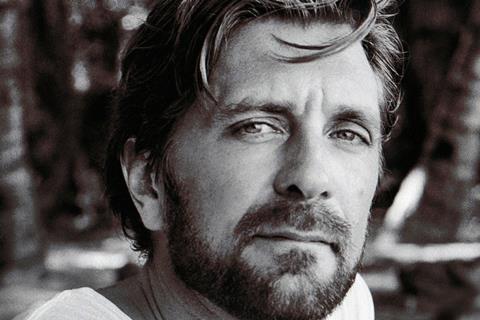 Film productions have been given the greenlight to restart in Greece and outdoor cinemas to reopen on May 18 and June 1 respectively. It will be part of a phased easing of restrictions that were implemented in response to the coronavirus pandemic in mid-March.
While May 18 has been earmarked as the date for restarting productions, local producers are still waiting for new shooting protocols on physical distancing and hygiene to be issued by the government, as well as international travel to resume.
"All shooting stopped in Greece on March 13. To restart productions, we need the issue of the 'Safe Filming Protocols'," said Argonauts Productions' Panos Papahadzis, president of the Greek producers' association Sapoe.
The protocols will be based on guidelines already published by the European Film Commissions Network.
Producer Giorgos Karnavas of Heretic, who is active in international productions shooting in Greece, said: "The main things we are waiting for right now is the pan-European start of flights and the local shooting protocols. For both we expect to have news in the next few weeks."
Heretic could be the first company to welcome a significant international shoot to Greece: Ruben Ostlund's Triangle Of Sadness, starring Woody Harrelson, had originally been planned for a late April shoot but is now set for early July.
Ekome, the organisation that administers Greece's 30% cash rebate for local and international shoots, said it had used the lockdown period to upgrade the applications procedure. "We are ready to welcome back foreign shoots here," said Ekome's communications director Vasiliki Diagouma. "We are already processing applications and we believe the majority of foreign shoots will take place in September."
Further international projects eyeing a Greek shoot this summer include Francois Uzan's On Sourit Pour La Photo (literally Say Cheese), a France-Greece co-prouction between Radar Films, Unagi Films and Fenia Kossovitsa of Greek outfit Blonde.
Reopening cinemas
Greece has 150 open-air venues which will be allowed to operate at 40% capacity from June 1 provided they have strict social distancing measures in place.
For the country's other 200 cinemas, predictions across the industry are for a late-August, early-September reopening.
Local distributors say they are ready to risk opening films in the country's open-air venues come June 1, contrary to the usual practice of releasing most of the major titles in indoor cinemas over the winter months.
"We wish to stand by the open-air cinemas by premiering much anticipated films, although we know we will earn considerably less than if we had waited to release them in [indoor cinemas] from September," said Yiannis Kalfakakos, director general of local powerhouse Tanweer, which handles Warner Bros releases locally.
He hopes to open Christopher Nolan's Tenet on July 17 in the summer venues, as long as Warner Bros does not postpone the global release.
"It is only if we risk bringing out pictures such as Mulan in the open-air theatres that we can hope people will flock back to the cinemas," agreed Eirini Souganidou, the head of Feelgood Entertainment which handles Disney and Sony Pictures releases in Greece and is the spokesperson for Greek distributors' organisation EDKTE
While exhibitors welcomed the move to reopen outdoor venues, many have expressed concern about the ongoing viability of their businesses.
"The culture ministry announced support measures to the film industry that do not include any compensation for theatre closures," said Takis Tsakalakis, president of the local cinema operators union Peak. "Concurrently, the fact the government hasn't reduced VAT on cinema tickets – a long-time request from exhibitors – from the current 24% down to 6% in line with the VAT rate for theatres and other cultural events, may force a number of venues not to reopen."
Dimitris Gakas, who runs the Athinaion cinema chain, predicted Greece's annual cinema admissions could drop by two million from the estimated 10 million admissions that had been predicted for 2020.
Marilisa Totomi at distributor Tulip, which manages Universal titles, is pinning her hopes on "the [Greek] parliament voting sooner rather than later on the VAT reduction and the Industry and Finance Ministries adopting financial incentives for exhibitors and distributors alike."
To date the Greek government has allotted €35m to some 100,000 indivdiuals throughout the country's entire cultural sector. Production companies, exhibitors and distributors have not received any specific support.
However this week the Culture Ministry has awarded €3m to the Greek Film Centre (GFC) and €12,000 to the Thessaloniki Film Festivals (both documentary and the international feature event in the autumn) to support the development and production of short films and documentary features about the coronavirus situation. Additionally, the GFC recently appointed industry veteran Pandelis Mitropoulos as its new director general.
Doc fest starts online
Meanwhile, the Thessaloniki Documentary Film Festival, which was forced to cancel its physical edition in March, will now take place online between May 18-29.
A full selection of 210 films, including 15 world and international premieres, will allow for up to 400 free streams per title to Greek audiences using geo-blocking technology.
An online industry component including masterclasses and tributes will also be on offer.
The festival's one-day pitching forum, part of the Agora Doc Market, previously took place online in March.