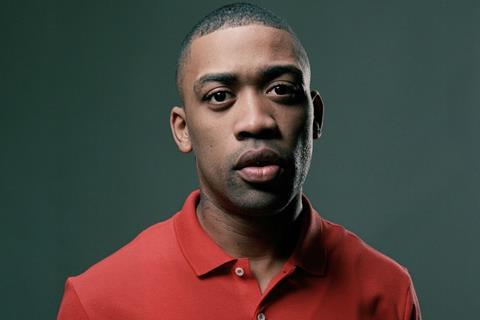 Pulse Films has announced the production of a new music biopic, Wiley, about the life of the successful London-born grime artist.
The feature drama, which will be directed by Adam Smith (Trespass Against Us) and developed with music publishing company BMG, will tell the story of Wiley – real name Richard Kylea Cowie – from his early days as an unknown MC and producer on London pirate radio to his career on the world stage.
It will also take in the birth of the grime movement, in which Wiley has played a crucial role.
The film will be written by Sabrina Mahfouz, with Pulse Flms' Marisa Clifford, Josephine Davies and Jacob Swan producing.
Pulse Films' Thomas Benski and Lucas Ochoa plus A-List Management's John Woolf, BMG's William Kennedy and Kathy Daum are executive producers, as is Wiley's sister Janaya Cowie and Jamal Edwards, founder of broadcaster SBTV.
Smith previously directed Wiley's debut single, 'Wot Do U Call It?', in 2004.
Wiley commented on the project, "This is my life, my highs and lows, but it's not really all about me. When I make music, help the scene or even do something like this it's like I'm not alone any more. It's for people who grew up like me. I'm doing it to help people who are lost like me."