Genre festival to world premiere zombie thriller Devil's Tower and preview White Settlers.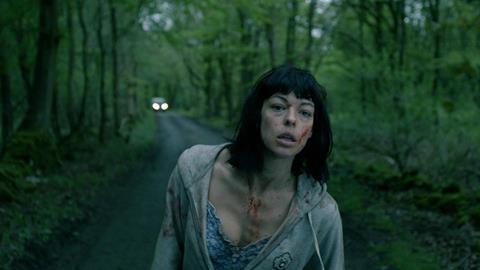 Grimmfest, the Manchester-based festival that focusses on horror, fantasy and sci-fi, is to introduce a preview strand ahead of its sixth edition (Oct 2-5).
The first is Grimmfest-produced White Settlers, which also marks the first production to be distributed by the organisers of the festival under its Grimm Entertainment banner.
Directed by Simeon Halligan and set to premiere at Frightfest on Aug 23, the thriller centres on an English couple who decide to leave the big city in search of cheap property in the Scottish countryside but discover they are not welcome over the course of one tense night.
Also previewing is the world premiere of Devil's Tower, which stars Jason Mewes and centres on a zombie horde in a tower block.
Each preview night will run with a selection of new short horror films.
Grimmfest
For the main festival, this year's headliner is Italian prog rock group Claudio Simonetti's Goblin, which will perform a live score to Dario Argento's 1977 horror Suspiria at Manchester's Dancehouse on Oct 3.
This year also marks the organisation's entry into the world of home entertainment distribution through the Grimm DVD/VOD brand. It will release the first of its new Grimm Entertainment titles, such as White Settlers, in stores and online.
The full Grimmfest 2014 programme will be announced on Aug 30. More details at www.grimmfest.com