Grindstone Entertainment Group has acquired North American rights from Buenos Aires-based FilmSharks to Wicked Flying Monkeys.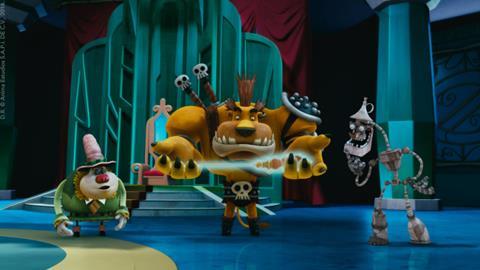 Alberto Mar directed the animation set within the Wizard Of Oz universe created by L Frank Baum and told from the perspective of the titular characters as they fight to free themselves from the rule of the wicked witch.
The Book Of Life director Jorge Gutierrez wrote the story, created character designs and served as executive producer.
Fernando de Fuentes and Jose C Garcia de Letona produced the Anima Estudios and Discreet Arts production.
FilmSharks chief Guido Rud and Gaston Cami of Anima Estudios brokered the deal with Grindstone's head of acquisitions Stan Wertlieb.
"This is such a fresh and unique look at the world of OZ. Kids and their families are sure to be enchanted," said Wertlieb.
FilmSharks previously closed deals with the UK (eOne Films), Australia and New Zealand (Rialto Distribution), CIS and East Europe (Top Film), South Korea (koreascreen), the Middle East (Shooting Stars), Colombia (Cinecolombia) and Turkey (Tanweer Group).