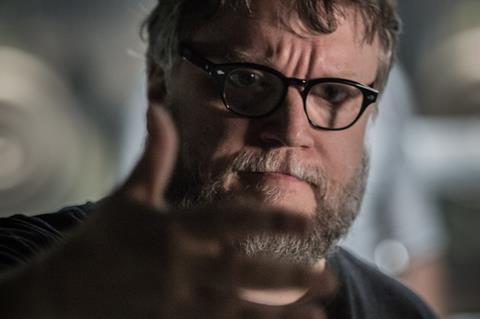 On-stage conversations with Guillermo del Toro, Martin Scorsese and longtime collaborator Robert De Niro, and Queen Latifah and Dee Rees are expected to be among the highlights of the 2019 Tribeca Film Festival's Tribeca Talks programme.
The schedule encompasses a range of encounters with big names, among them a David O Russell and Jennifer Lawrence reunion, a conversation between video game creator Hideo Kojima and actor Norman Reedus, a Master Classes session with Irwin Winkler, and Storytellers slots with Michael J. Fox and Denis Leary, Questlove, Sarah Silverman, and Rashida Jones.
"Our Tribeca Talks have been so successful because they bring together cultural icons to discuss and debate a wide range of topics," said Tribeca Enterprises executive vice-president Paula Weinstein. "With each participant comes a different perspective and set of career experiences, which, when juxtaposed with those of the other participants and audience members, creates an exclusive experience. No two Tribeca Talks are the same."
Additional features announced as part of the Movies Plus section include Luce, It Takes A Lunatic, Meeting Gorbachev, The Wrong Man, and Waldo On Weed.
"As cinema continues to grow and change, we wanted to broaden the Tribeca Talks program to include a wider spectrum of filmmakers than ever before," said festival director Cara Cusumano. "This lineup of speakers includes those creatives at the cutting edge of innovative storytelling alongside some of the all time greats."
The Tribeca Film Festival runs from April 24-May 5. Click here for programme details.