Horror-comedy premiered at this year's SXSW.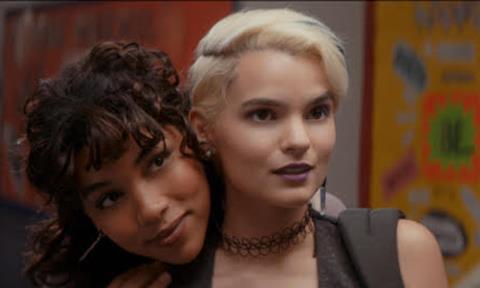 Gunpowder & Sky has acquired Tyler MacIntyre's Tragedy Girls.
The film centres on two death-obsessed teens, played by Alexandra Shipp and Brianna Hildebrand, who use their online show about real-life tragedies to send their small midwestern town into frenzy and cement their legacy as modern horror legends.
The Exchange handles international sales on the film that premiered at SXSW.
MacIntyre also co-wrote the script with Chris Lee Hill. The film is MacIntyre's second feature following his debut Patchwork, which won Best Picture at Screamfest in 2015.
Tragedy Girls is produced by The Comeback Kids and New Artist Pictures, in association with Ardor Pictures.
Anthony Holt, Armen Aghaeian, Edward Mokhtarian, Cameron Van Hoy, Tara Ansley and Craig Robinson produced, while Kerry Rhodes served as executive producer.
"After seeing how well audiences were connecting with the film at South by Southwest, we knew we needed to find a distribution partner that shared our passion for the theatrical experience," MacIntyre said. "We've been extremely impressed with Gunpowder & Sky and the team's innovative approach so we are thrilled to be working with a company that is as excited as we are to finally unleash this movie onto the world."
Jake Hanly, Gunpowder & Sky's vice-president of acquisitions, said: "Tragedy Girls is a wild, meta horror comedy with some of the most badass female teens we've seen on the screen. Tyler MacIntyre has established himself as a horror director to watch, someone who's steeped in the history of the genre while bringing a fresh and authentic take. We're thrilled to take audiences on this ride."
The deal was brokered by Hanly and CAA on behalf of the filmmakers.