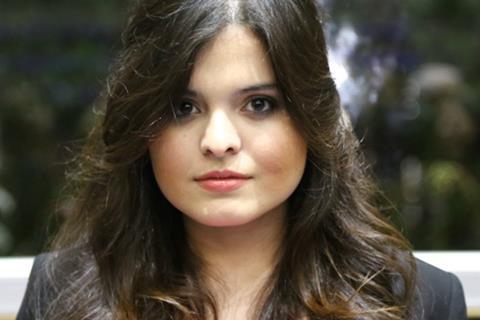 Gunpowder & Sky has bulked up its sales operation and appointed former Magnolia Pictures International sales manager Catalina Ramirez to the new role of global sales manager.
Ramirez will help shape sales strategy for acquired and original content, and lead and support the Gunpowder & Sky sales team. The current sales slate includes Lords Of Chaos, Prospect, Summer Of 84, and Scotty And The Secret History Of Hollywood.
"Catalina shares our passion for seeking out risk-taking creators," said Gunpowder & Sky's Nik Mehta. "We are thrilled to welcome her to the team and look forward to getting a firsthand look at her zeal for sharing content with audiences regardless of the format or medium."
At Magnolia Pictures International Ramirez handled sales and festivals on the Oscar-nominated RBG, Lucky starring Harry Dean Stanton, horror western The Wind, and Please Stand By starring Dakota Fanning.
"I admire Gunpowder & Sky's appetite for unique and original content, regardless of form or genre," said Ramirez. "It is a privilege to join a team that embraces innovation and creativity, a necessity in today's ever-changing industry."
Gunpowder & Sky recently struck a partnership with screenwriters Charlie Wachtel and David Rabinowitz to develop Madness, a drama series about the world of college basketball.
Wachtel and Rabinowitz shared the best adapted screenplay Oscar last month with Kevin Willmott and Spike Lee for BlacKkKlansman.