Secret Cinema and Crystal Maze staff hired for October event.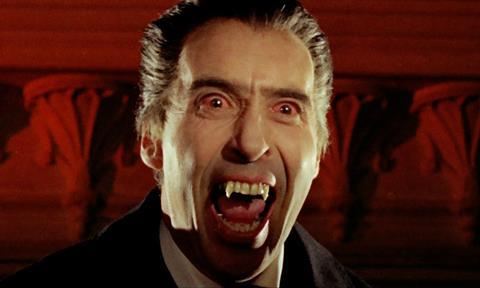 Hammer Films, the iconic British horror production house, is planning an immersive cinema/theatre event that will run in London in October.
Dubbed Hammer House of Horror Live, the newly-commissioned experience will welcome up to 200 visitors a night to Hoxton Hall in east London, with the event running October 3-31.
Based on an original script, the experience will give participants the opportunity to witness a vampiric ritual, including elements of live theatre, immersive film and digital technology.
The event's production team is being headed up by Anna Söderblom, founder of theatre-focused entertainment company Storia, with production manager Andy Reader, whose credits include three major Secret Cinema productions: Star Wars, Dr Strangelove and 28 Days Later.
Söderblom will direct and has co-written the experience with Oscar Blustin, founder of theatre company Specifiq, who has worked on previous immersive productions including The Crystal Maze.
Stewart Pringle of London's Bush Theatre has been hired as the production's dramaturg.
Ticket prices will begin from £48.50, rising to £100 for premium tickets, and the event will be open to over-18s only.
Hammer is best known for classic British horror titles such as Dracula (1958), The Mummy (1959) and more recently the Daniel Radcliffe-starring The Woman In Black (2012).