EXCLUSIVE: Nikkatsu, Commes des Cinemas, Kaninga team on Koji Fukada project.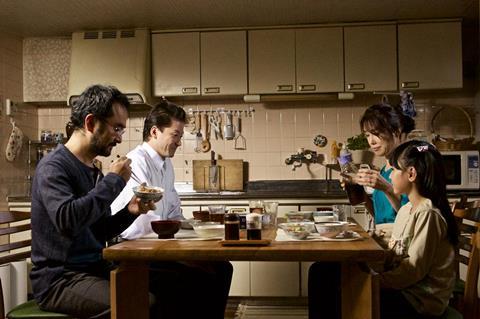 Japan's Nikkatsu Corporation is teaming with France's Commes des Cinemas and Indonesia's Kaninga Pictures to co-produce Koji Fukada's new project The Man From The Sea.
Nikkatsu is also handling international sales on the film, which will be filmed entirely in Indonesia with production scheduled to start this summer. Indonesian production outfit Palari Films, headed by Meiske Taurisia (Postcards From The Zoo) and Muhammad Zaidy, is on board as the local production partner.
Fukada, who won the jury prize in Un Certain Regard last year for Harmonium [pictured], was inspired to write The Man From The Sea when he visited Indonesia in 2012.
The story follows a man who is found washed up on a beach in Banda Aceh, Indonesia suffering from amnesia and speaking in broken Indonesian and Japanese.
"Fukada's original screenplay digs deep into universal themes and will again touch people all over the world," said producers Naoko Komuro and Yoshi Kino.
Masa Sawada's Comme des Cinemas also co-produced Harmonium, Naomi Kawase's Radiance, which screens in Competition this year, and Kiyoshi Kurosawa's Journey To The Shore, which won best director in Un Certain Regard in 2015. Jakarta-based Kaninga previously produced Mouly Surya's Marlina The Murderer In Four Acts, which is screening in Directors' Fortnight.
Nikkatsu's Cannes slate also includes Asian territories on Kiyoshi Kurosawa's Before We Vanish, which is screening in this year's Un Certain Regard. The Tokyo-based company has previously worked with Indonesian filmmakers the Mo Brothers, selling their 2016 action drama Headshot, which premiered in Toronto.