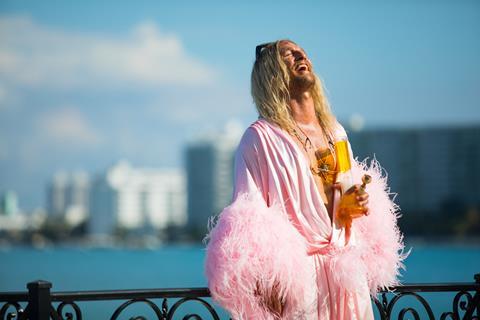 Harmony Korine's comedy The Beach Bum, starring Matthew McConaughey, has secured a UK and Ireland theatrical deal with nascent distributor Blue Finch Film Releasing.
Rocket Science is handling international sales on the film, which premiered at SXSW in March and was then released in North American by Neon where it has grossed $3.5m to date.
Korine's sixth feature, and his first since 2012 hit Spring Breakers, follows the misadventures of the rogueish Moondog (McConaughey) around the tropics of Cuba and Florida. Snoop Dogg, Isla Fisher, Zac Efron, Jonah Hill and Martin Lawrence co-star.
The Beach Bum was produced by John Lesher, Steve Golin, Charles-Marie Anthonioz, Mourad Belkeddar and Nicolas Lhermitte, with financing from Ingenious Media, Riverstone Pictures and SPK Pictures.
Set up by former Kaleidoscope executive Mike Chapman, with sales executive Simon Crowe and financier Matthew Joynes in August 2018, Blue Finch will release the title later this year.
Blue Finch's upcoming distribution slate also includes family animation Charming, SXSW title Body At Brighton Rock and Karen Gillan's directorial debut The Party's Just Beginning.