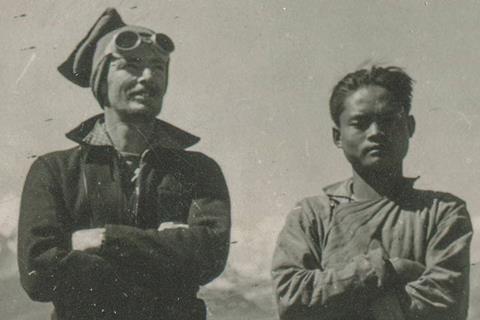 The 2019 Glasgow Film Festival (GFF) came to a close this weekend, with documentary Harry Birrell: Films Of Love And War winning the event's audience award.
Narrated by The Bodyguard star Richard Madden, and directed by Glasgow-based Matt Pinder, the film features hundreds of hours of archive footage weaved into the story of one man's cinematic vision of the 20th century.
The film will now tour Scotland later this year as part of the Glasgow Film Festival on Tour programme.
This year's festival recorded a total of 42,224 admissions, a new record for the event.
GFF came to a close on Sunday (March 3) with the UK premiere of Brian Welsh's Beats. It opened on Feb 20 with the UK premiere of Jonah Hill's Mid90s.
Industry activity this year included a focus on documentary funding, genre filmmaking in Scotland, and the positives and negatives of a Netflix deal. Amma Asante attended the event on Friday (March 1) for an industry focus talk hosted by Screen.