With the 15th Glasgow Film Festival ongoing in Scotland's largest city, Screen profiles six emerging directors based in Scotland who are poised to make the next big steps in their careers.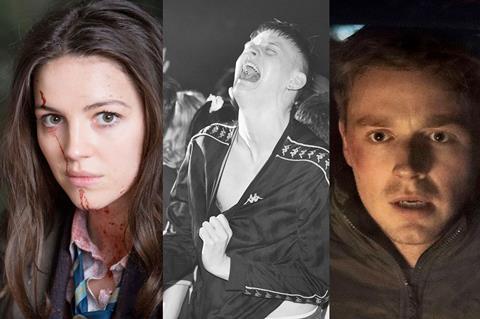 Brian Welsh
Brian Welsh's latest feature, the 1990s-set rave movie Beats, premiered to acclaim at this year's International Film Festival Rotterdam. The film is having its UK premiere as the closing film of Glasgow Film Festival on March 3. Welsh has established himself as a successful operator in the low-budget space. His debut feature, In Our Name, was his dissertation film at the National Film and TV School, and made for just £50,000 with Curzon Artificial Eye. It scored star Joanne Froggatt a British Independent Film Award for most promising newcomer in 2010. He also made BBC3 feature The Rat Pack, about snooker in the 1970s, and directed the third episode of season one of Black Mirror. The latter two pieces of work happened caught the eye of Steven Soderbergh, who encouraged Welsh to keep plugging away despite the challenges of working in the UK indie space. Now Welsh is re-teaming with Beats writer Kieran Hurley on a new project.
Representative: Sue Rodgers, Independent Talent
John McPhail
John McPhail's second feature, the high school musical-zombie film Anna And The Apocalypse, has put him on the international map after premiering at Austin's Fantastic Fest in 2017. Sold by London-based AMP International, the project was picked up for the US by Orion Pictures and UK by Vertigo. Now represented by US agency Paradigm, McPhail is in demand as a director for US genre films, and is re-teaming with Anna lead producer Naysun Alae-Carew on an adaptation of a short story the pair acquired last year titled Prestige Animals.
Representative: Christopher Smith and Gabriel C. Mena, Paradigm Talent Agency
Matt Palmer
It took Matt Palmer eight years to make his debut feature Calibre, starring Jack Lowden and produced by Nottingham-based Wellington Films. It was worth the wait, with the thriller being picked up by Netflix and winning the Michael Powell award at the Edinburgh International Film Festival in 2018. Next up, Palmer could be heading to the US with another original thriller.
Representative: Josh Varney and Sophie Dolan, 42
Ruth Paxton
Ruth Paxton developed her debut feature, The Flaming Heart, with BBC Films and Glasgow-based barry crerar, the production outfit behind Scott Graham's upcoming feature Run. The film follows a 45-year-old woman who returns to the Highland town she fled as a teenager for a journey that navigates motherhood, madness and mortality. Paxton's short films include Paris/Sexy, which won the Best UK Short prize at the 2011 London Short Film Festival. She is also in post-production on short film Be Still My Beating Heart, which stars Maxine Peake and has been co-funded by SFTN and BBC Films.
Representative: Mark Casarotto, Casarotto Ramsay & Associates
Siri Rodnes
Rodnes' debut feature Nine Lives, a sci-fi based on Ursula K. Le Guin's sci-fi novella starring Johnny Lee Miller and Common, is set to go into production this summer. The film will follow two jaded humans who are assigned a hive mind of 10 identical clones as colleagues. It is being produced by Josephine Rose of Bandit Country and Pin Cushion's Gavin Humphries. Rodnes co-wrote the screenplay with Tom Basden, who was BAFTA nominated for Fresh Meat. The director's work in shorts includes Take Your Partners, which played at Berlin and was nominated for a Scottish Bafta in 2016.
Representative: Rob Kraitt, Casarotto Ramsay & Associates
Ben Sharrock
Ben Sharrock is in post-production on his second feature, Limbo, which shot on location on Uist, an island in the Outer Hebrides. The film follows the story of a group of asylum seekers who arrive in Scotland and attempt to fit in with the local community. It was backed by the BFI and Film4 and is sold by Protagonist Pictures. Sharrock's debut was comedy-drama Pikadero, which premiered at San Sebastian in 2015 and won the Michael Powell Award for Best British Feature Film at Edinburgh the following year.
Representative: Harriet Pennington Legh and Sam Fox, Troika