Newcomer Jenia Tanaeva co-wrote screenplay and joins producer roster.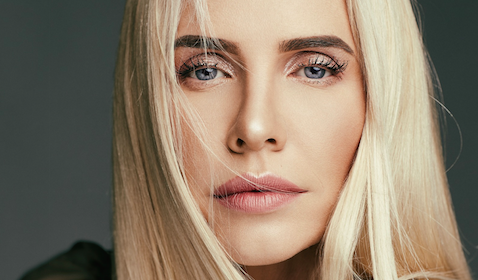 Harvey Keitel and Liam McIntyre have signed up to the romance See You Soon alongside newcomer Jenia Tanaeva.
Iuliana Tarnovetchi, Tanaeva (pictured) and Mike Cestari wrote the screenplay with revisions by Joe Ballarini about a US football player who finds love after he suffers a career-threatening injury in the run-up to the 2018 World Cup.
Poppy Drayton, Oleg Taktarov, former Spain and Barcelona defender Carlos Puyol, and Larissa Malevannaya round out the key cast.
Commercials director David Mahmoudieh makes his feature directorial debut on See You Soon. Gabi Ilioiu and Tarnovetchi of Alien Film Entertainment produce alongside Tanaeva and Monella Kaplan for eMotion Entertainment. Alexander Mikhalskiy serves as executive producer.
"This is a modern-day Cinderella story in the vein of Pretty Woman and An Affair To Remember," said Tanaeva. "I wanted to create a warm and heartfelt story about people and the power of love. I hope the movie will inspire men and women around the world to follow their dreams, believe in themselves and be courageous enough to take that first step."
McIntyre starred in Spartacus: War Of The Damned for Starz! and is in post on The Haunted for Syfy.
Keitel is currently in pre-production on Martin Scorsese's The Irishman for Netflix and filming Wes Anderson's Isle Of Dogs alongside Scarlett Johansson, Tilda Swinton, Bryan Cranston and Ed Norton.
Mahmoudieh is also writing the superhero screenplay Worth for Star Trek creators Roddenberry Entertainment.