Almodóvar regular Rossy de Palma to also star in the film produced by Paris-based LGM and Studiocanal.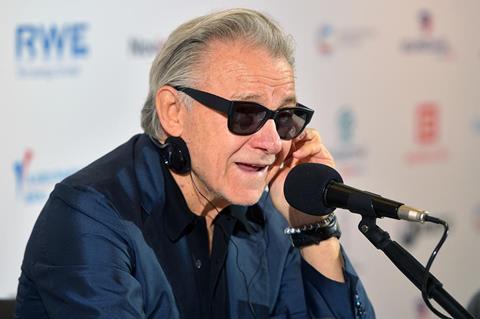 Harvey Keitel, Toni Collette, Rossy de Palma and Stanislas Mehrar have joined the cast of French director Amanda Sthers's English-language debut Madame, a comedy-drama revolving around a housemaid asked to masquerade as a wealthy heiress by her employees.
The feature - produced by Paris-based LGM in partnership with Studiocanal - will shoot in Paris for six weeks from today (July 20).
Collette and Keitel play wealthy American couple Anne and Bob who have recently set up home in Paris and decide to give a high-class dinner for a dozen distinguished diners.
The last-minute arrival of Bob's son from his first marriage suddenly takes the number of guests to 13. The superstitious Anne asks housemaid Maria (played by de Palma) to change her uniform and pretend to be a wealthy Spanish friend.
In this guise, she is seated beside David, an art expert and British aristocrat. He falls for her charms and asks to see her again. Continuing the masquerade, Maria embarks on a romance.
Anne's world is thrown into a spin as Maria's new-found happiness exposes her own loveless marriage and shakes the foundations of her elitist social beliefs. She sets out to destroy the budding love affair.
LGM co-chiefs Cyril Colbeau-Justin and Jean-Baptiste Dupont are producing alongside Studiocanal CEO Didier Lupfer and Alain Pancrazi of Made in PM.
It is Sthers's second film after her slick 2009 romantic comedy You'll Miss Me (Je Vais Te Manquer) starring Carole Bouquet and Pierre Arditi.
Studiocanal is handling international sales.