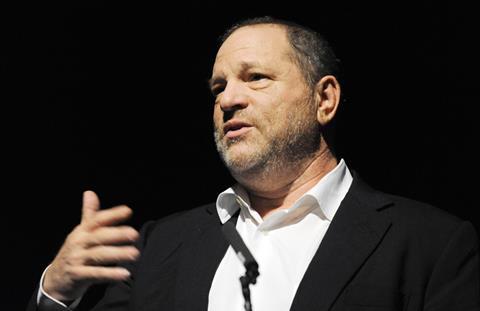 UK police are investigating a number of sexual assault allegations involving Harvey Weinstein, according to the BBC.
The Metropolitan Police says he is accused of assaulting three women in separate incidents in London in the late 1980s, 1992, 2010, 2011 and 2015.
The film producer has "unequivocally denied" any allegations of non-consensual sex.
New York police are also investigating claims against Weinstein, including rape and sexual assault.
More than two dozen women - among them actresses Angelina Jolie, Gwyneth Paltrow and Rose McGowan - have made a number of accusations against him.
British actress Lysette Anthony is the latest star to accuse Weinstein after she told the Sunday Times he attacked her at her London home in the late 1980s.
Anthony says she reported the attack to the Met adding she met the producer in 1982 when she was in sci-fi film Krull and the alleged assault happened a few years later.
Woody Allen, James Corden
The disgraced producer was expelled from the US Academy over the weekend.
Speaking in recent days, film director Woody Allen said that he had heard rumours about Weinstein but not "these horror stories", adding he was "sad" to hear about the numerous allegations.
The film-maker later clarified his comments. "When I said I felt sad for Harvey Weinstein I thought it was clear the meaning was because he is a sad, sick man," he told Variety.
Meanwhile, TV personality James Corden has apologised for making jokes about the Harvey Weinstein sex abuse scandal.
The Late Late Show host, whose comments have been widely condemned on social media, said he wanted to "shame" the producer and not his alleged victims.
During a charity gala over the weekend, he joked: "It's been weird this week watching Harvey Weinstein in hot water. Ask any of the women who watched him take a bath, it's weird."