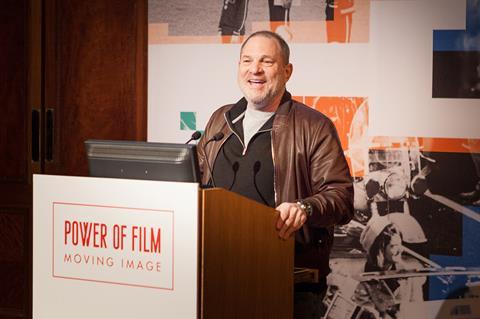 The board of the Academy Of Motion Picture Arts And Sciences on Saturday voted to expel disgraced former film mogul Harvey Weinstein.
The move comes as the PGA prepares to meet on Monday to decide what steps it will take and follows last week's decision by Bafta to suspend the Miramax and The Weinstein Company (TWC) co-founder in light of rape, sexual assault, and sexual harassment allegations.
In a statement the Academy said: "The Academy of Motion Picture Arts and Sciences Board of Governors met today to discuss the allegations against Harvey Weinstein, and has voted well in excess of the required two-thirds majority to immediately expel him from the Academy.
"We do so not simply to separate ourselves from someone who does not merit the respect of his colleagues but also to send a message that the era of willful ignorance and shameful complicity in sexually predatory behavior and workplace harassment in our industry is over.
"What's at issue here is a deeply troubling problem that has no place in our society. The Board continues to work to establish ethical standards of conduct that all Academy members will be expected to exemplify."
The decision by the Academy caps a stunning fall from grace for New York-born Weinstein, an outsider who became one of the most fearsome and formidable awards season gurus and engineered multiple Oscar campaigns, winning the best picture award for Shakespeare In Love in 1998.
Weinstein, who was fired by TWC last Sunday, is understood to be residing at a rehabilitation facility in Arizona as police in London and New York look into his alleged misconduct.
He denies rape and sexual assault as outlied in an article in The New Yorker and issued a denial of what appeared to be at least some of the sexual harassment accusations contained in the report in The New York Times. The articles have triggered an avalanche of complaints by numerous women.
Weinstein becomes only the second Academy member to be expelled after The Godfather actor Carmine Caridi was kicked out in 2004 for sharing screeners.