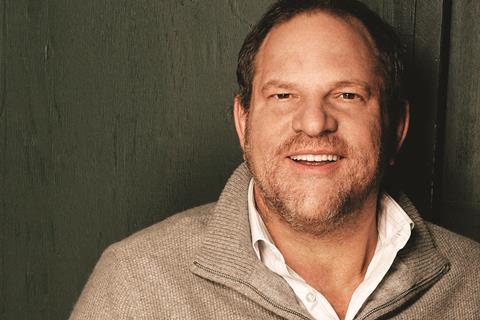 Harvey Weinstein's London-based former UK assistant Zelda Perkins has broken her non-disclosure agreement (NDA) and spoken about sexual harassment at the hands of the disgraced former mogul.
"I want to publicly break my non-disclosure agreement," Perkins told the Financial Times on Monday. "Unless somebody does this there won't be a debate about how egregious these agreements are and the amount of duress that victims are put under. My entire world fell in because I thought the law was there to protect those who abided by it. I discovered that it had nothing to do with right and wrong and everything to do with money and power."
Perkins signed the NDA in 1998 at the age of 24 after what she described as a tortuous and intimidating process sitting opposite Weinstein's team of lawyers. The NDA, a copy of which she was not allowed to keep, placed restrictions on what she could and could not say even in the eventuality of legal proceedings involving Weinstein.
In fact 1998 was the year Perkins left Miramax after signing the NDA and receiving a $330,500 settlement that was to be split equally with a colleague who had complained to her about Weinstein's alleged behaviour at the Venice Film Festival. Until then Perkins had worked as Weinstein's permanent UK assistant and spoke of occasions when he had appeared in his underpants and suggested massages, or walked around a room naked and asked her to remain while he took a bath. Weinstein denies "unequivocally" any claim of non-consensual sex.
Perkins said she wanted to start a dialogue about NDA's. "I want to call into question the legitimacy of agreements where the inequality of power is so stark and relies on money rather than morality," she said. "I want other women who have been sidelined and who aren't being allowed to own their own history or their trauma to be able to discuss what they have suffered. I want them to see that the sky won't fall in."