HBO Asia has launched a slate of six original productions, including horror series Folklore, which has Singaporean filmmaker Eric Khoo on board as creator and showrunner.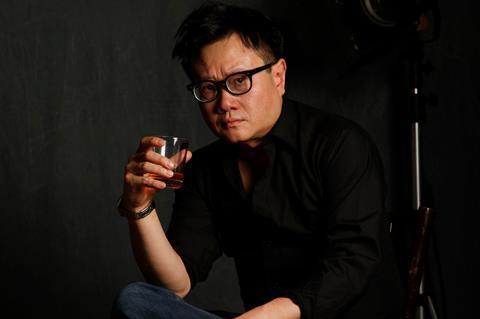 The 6x60-minute series takes place across multiple Asian countries, including Indonesia, Japan, Korea, Malaysia, Singapore and Thailand, with each episode based on the country's superstitions and myths. Other directors involved in the series include Joko Anwar (Indonesia), Ho Yuhang (Malaysia), Lee Sang-Woo (Korea), Pen-Ek Ratanaruang (Thailand) and Takumi Saitoh (Japan).
HBO Asia, which unveiled the slate as part of its 25th anniversary celebrations in Singapore, is also producing Grisse, an 8x60-minute period drama set in the mid-1800s during the colonial period of the Dutch East Indies. Mike Wiluan is showrunner for the series, which tells the story of a rebellion against a brutal governor.
The Singapore-based network is also producing its first Japanese-language series, Miss Sherlock, in collaboration with Hulu Japan. The 8x60-minute show, premiering across 20 countries in April 2018, transposes the classic by Sir Arthur Conan Doyle to contemporary Tokyo.
Both the leads are Japanese women – Shihori Kanjiya will play a surgeon recently returned from a volunteer doctors' mission in Syria, while Yuko Takeuchi plays an investigation consultant to the police department who solves bizarre and difficult cases.
HBO Asia also announced two further installments in its martial arts movie series – Master Of The White Crane Fist: Wong Yan-lam, directed by Guo Jian-yong, and Master Of The Nine Dragon Fist: Wong Ching-ho, directed by Si Xiao-dong.
The network is also launching a second season of its award-winning Chinese-language show The Teenage Psychic, again directed by Taiwanese writer-director Chen Ho-Yu with Kuo Shu Yau reprising the lead role.
Jonathan Spink, CEO of HBO Asia, said: "HBO has always been known to produce high quality, premium Original productions. By harnessing the full potential of talent and production infrastructure the region has to offer, we are well-positioned to create premium, authentic and relevant content for our audiences in the region, many of which have been recognised for various creative and performance awards."
Spink added that two HBO Asia originals – The Teenage Psychic and both seasons of Halfworlds – will be made available to US audiences on HBO's US service from next month.