Company makes hire ahead of Sarajevo Film Festival.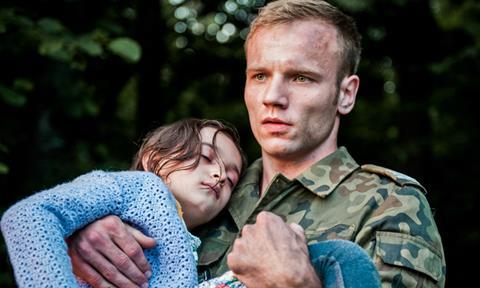 HBO Europe is re-upping its original production efforts in Central Europe by expanding its HBO Adria division.
The company has hired Ana Balentovic as a development executive. She will have a remit of identifying and developing local talent and projects from Slovenia, Croatia, Serbia, Bosnia & Herzegovina, Macedonia and Montenegro.
She will report to Johnathan Young (VP original programming, HBO Central Europe) and Steve Matthews (VP and executive producer, drama development, HBO Europe) as the company looks to identify original series from the region that resonate with local audiences and fit the HBO brand.
At last year's Sarajevo Film Festival, the company announced its plans to produce one high-end TV drama series per year from what it calls the 'Adria' region (Croatia, Serbia, Bosnia and Herzegovina, Slovenia, Macedonia and Montenegro), commencing from 2018.
It also launched the First Draft competition, calling for submissions for TV projects from the region. After receiving more than 500 entries, two projects were selected in April this year – Uspjeh, from Marjan Alčevski (Croatia), and Otok, from Ivan Knežević (Serbia). They are now being further developed by HBO.
Ana Balentovic has previously led writers' rooms across southeast Europe as head of development for talent incubator ContentLAB & Factory, and as a producer on various prime-time fiction series at Croatian commercial broadcaster RTL Televizija.
She will attend this year's Sarajevo Film Festival (Aug 11-18) to meet industry and talent on behalf of HBO Europe. Steve Matthews will also be at the festival to lead sessions on writing for series at the MIDPOINT TV workshop, which is part of the CineLink Drama programme.
Elsewhere, two HBO Europe films have been selected to screen in the festival's documentary competition - Balázs Simonyi's Ultra and Andrei Dascalescu's Planeta Petrila.
HBO's drive into the Balkan region follows similar efforts across Poland, Czech Republic, Hungary and Romania.
The company is now producing second seasons of The Pack (Wataha) from Poland, Shadows (Umbre) from Romania and Head Over Heels (As Po Usi) from the Czech Republic, and the third season of In Treatment (In Terapia) from Hungary.
"Central Europe is rich in storytelling and talent, and having embedded ourselves in the local industries over the past few years we're looking forward to the next phase of production in the region," commented Antony Root, EVP, original programming and production, HBO Europe. "Ana's appointment reflects our continued commitment to discovering new and original voices, and our wider ambition to expand the breadth and range of programming across our Central European territories."